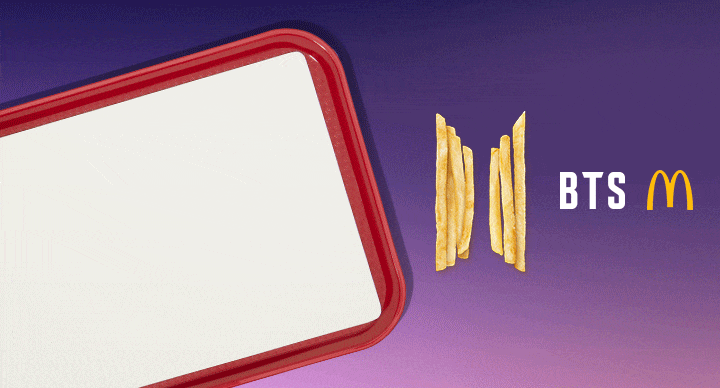 It's always exciting for us to announce a new meal! Especially when it's part of a one-of-its-kind collaboration with the sensational K-pop group BTS!!!
Ever since their debut in 2013, BTS has been capturing hearts and minds on a global scale. They're gradually acquiring a huge fan base in India as well—so much that it's becoming unlikelier to find a millennial or a Gen Z these days who hasn't heard of them or their soulful music. The soaring popularity of this seven-member boy band can be judged from the fact that it boasts a following of more than 42 million on Instagram, nearly 30 million on Twitter, and over 18 million on Facebook!
That's why, we've doubled the fun and brought you an experience that's a treat to not just your ears but your taste buds as well!
McDonald's has teamed up with this iconic band to bring out the limited-edition BTS Meal, featuring the "go-to orders" of these musical superstars themselves. And this meal will be available across all our channels from 4 June onwards.
Here's a quick glimpse into the BTS Meal.
And here comes a detailed look at each of its items. Have your McDelivery app/website handy in case you're tempted because you can now preorder the BTS Meal.
10 Piece Chicken McNuggets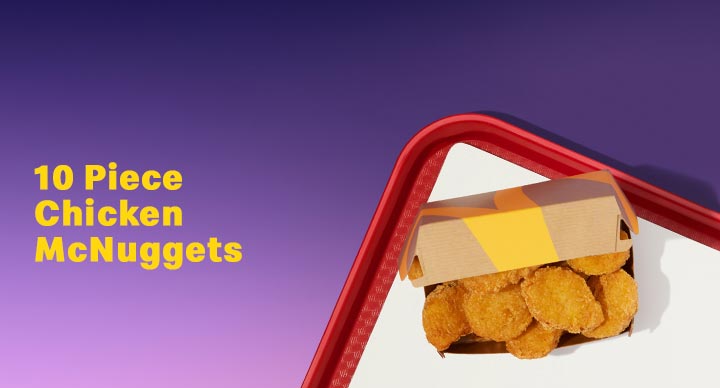 Crispy, gobble-some Chicken McNuggets. Share a box of one between your buddies. A perfectly seasoned tempura-coated exterior wraps a succulent piece of chicken in the interior. Bite into one to the tune of a BTS number, and you'll see a musical party come alive in your taste buds!
Fries (M) and Coke (M)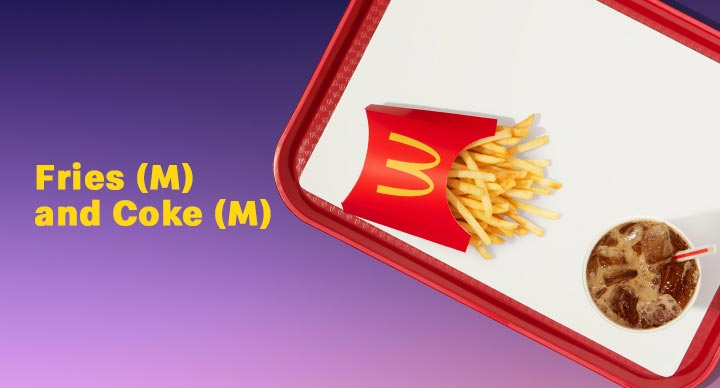 Crispy, hot fries, and an ice-cold glass of Coke—both work in perfect harmony, just like BTS. While our fries are always a good idea, the Coke adds a sweet touch to the overall affair—BTS surely approves this.
Cajun and Sweet Chili Sauces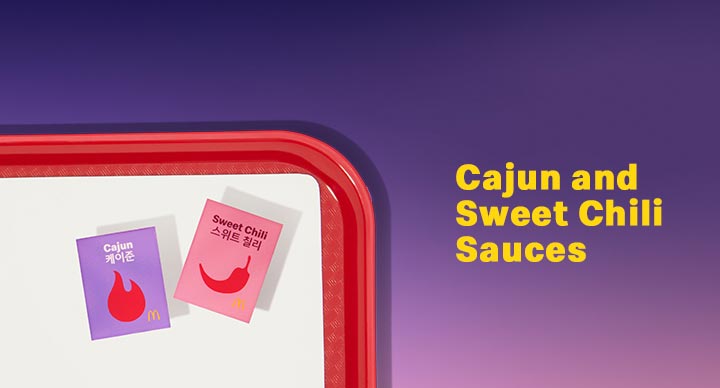 A little heat, a little sweet. Inspired by the sauces on the menu of McDonald's South Korea, these limited-period additions, picked by BTS themselves (!), infuse the meal with a welcome zest. While the Sweet Chili Sauce blends sweet, sour, and hot in one recipe, the Cajun Sauce has some hot mustard reigning over, with chillies and peppers in tow. We can't think of a better way to spice things up!
Now that you know what's in your BTS Meal, don't wait. Current preorders are available on the McDelivery website and app. The limited-time meal launches on 4 June across West and South India and will be available across our Dine-In, Delivery, and takeout channels.