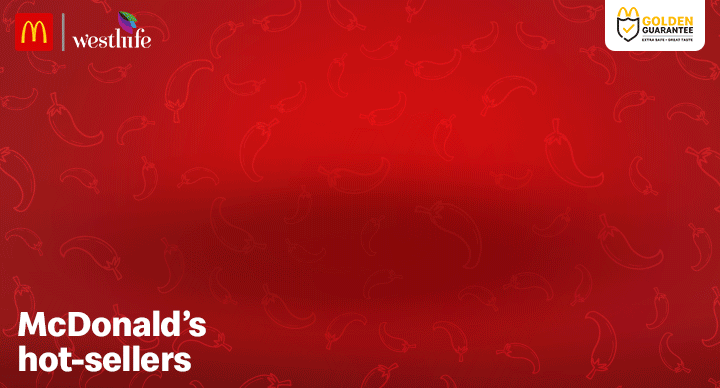 In the mood for something spicy? Or are you among those who find a meal incomplete if it lacks any amount of spice?
Look no further than these 5 fiery favourites from the McDonald's India menu.
Not only do they make for an epic epicurean challenge. They also up the stakes for your taste buds when it comes to glorious food.
So, ensure your next order includes any or ALL of these spicy McDonald's foods!
McSpicy Chicken Burger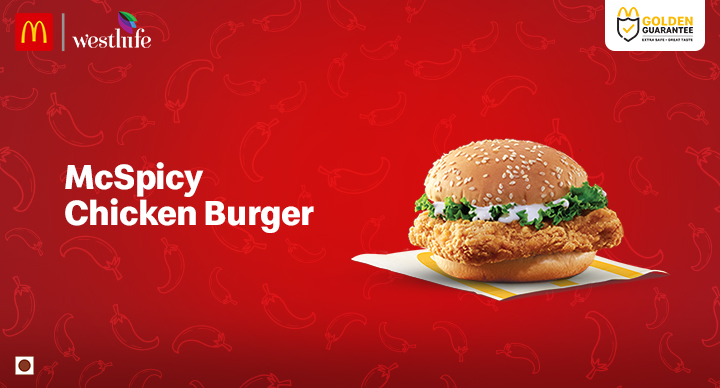 Bite into the crispy exterior of this thrilling burger's chicken patty, and you'll feel the spice factor right away. You'll also set your teeth into tender, succulent chicken inside the intensely flavoured coating. The fresh lettuce and creamy sauce add a tasty touch.
McSpicy Paneer Burger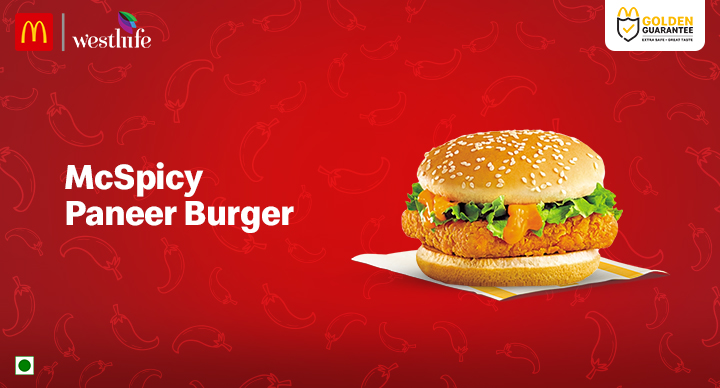 While savouring the squishy, soft paneer patty of this enthralling burger from the McDonald's India menu, you'll find your taste buds come alive with its flaming-hot coating. The shredded lettuce and creamy sauce provide a welcome contrast to the experience. Call it a culinary adventure inside two burger buns.
McSpicy Fried Chicken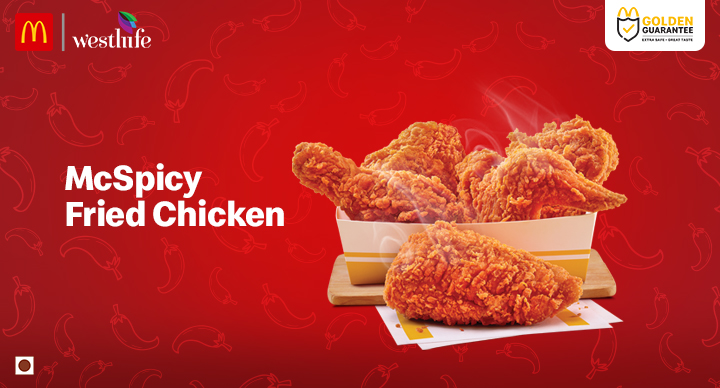 Every chicken lover needs to try this scorcher—currently available only at McDonald's India outlets in the South region—at least once. Some of the strongest ghost peppers from across India make their way into the marinade of this fierce extravaganza. It's not merely the coating batter of this chilli-loaded McDonald's food offering that's hot; even the succulent chicken is spicy to the bone. Good luck stopping at just one bite!
Piri Piri Fries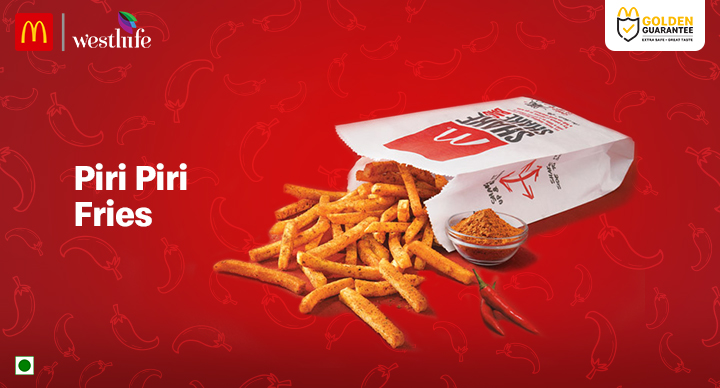 Perk up your McDonald's Fries by ordering our Piri Piri Spice Mix along. Blend the two in our "Shake Shake Bag" and keep shaking it until you're satisfied. Whether you choose to nibble or gorge on these red-hot bits is entirely up to you—though we don't think you'd be able to resist chomping on these at the rate of 10 or more at a time.
Chicken Chatpata Kebab Naan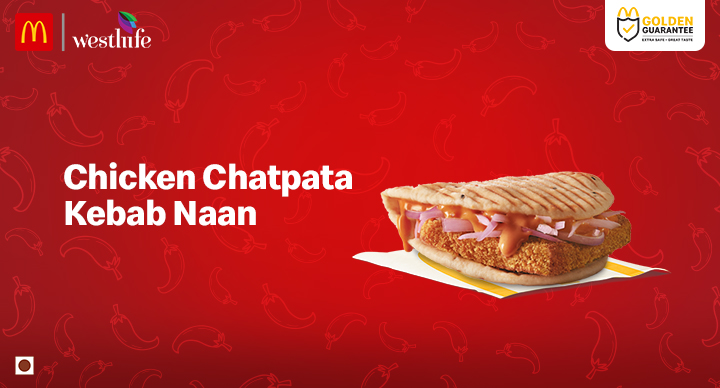 Here, you have a flavoursome chicken kebab patty in the spotlight, with oodles of habanero sauce upping the heat quotient. Both are neatly wrapped inside a regally grilled butter naan. This is so much more than spicy McDonald's food—it's a fabulously rich choice for your snack time.
Get your spice fix anytime by ordering these hotties from the McDonald's India menu. Head to the McDelivery website or app and add them to your cart now!