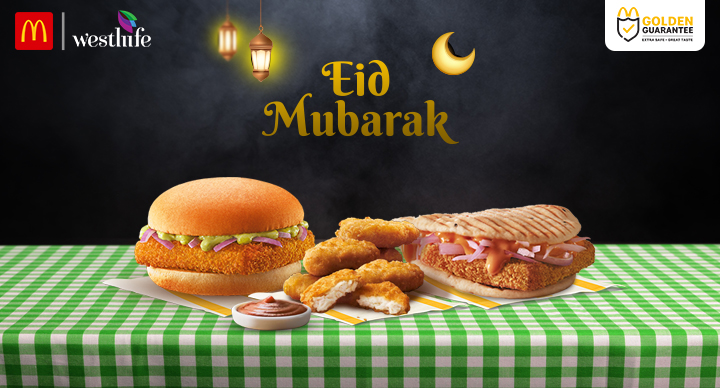 The holy fasting month of Ramzan has come to an end, and it's Eid now. Which means hearty feasting all the way. Try it if you can, but it's difficult to resist the beautiful aromas of the various kinds of sweets, biryanis, and kebabs that waft out of everywhere.
If you want to relish your kebabs in a different way, choose these 3 brilliant options from the McDonald's India menu. We're sure you won't be disappointed. Let us give you a fair bit of warning, though—that you might be tempted to order in for more. Here's what we've got for your Eid treat.
Chicken Chatpata Kebab Naan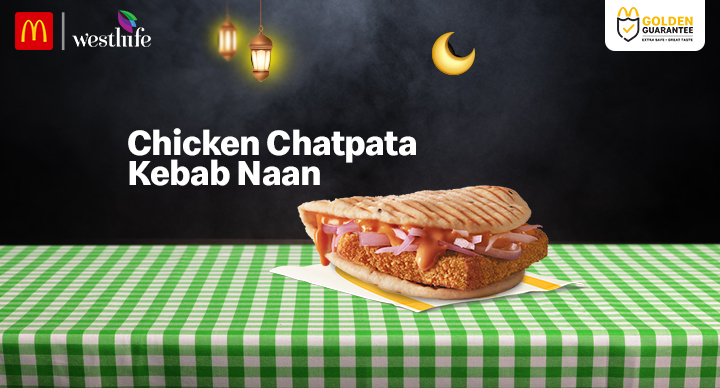 Succulent pieces of kebabs inside a pillow-soft naan is a street eat on every meat lover's list. Sample the McDonald's version of this spice-laden classic, where a perfectly textured chicken kebab patty takes centre stage and a fiery Mexican habanero sauce and juicy shredded onions play strong supporting roles. A well-grilled butter naan delicately wraps the entire affair. Your belly is in for a dramatic time, we must say. Pro tip: Sip a cup of Moroccan Mint Green Tea alongside to make it even more luxurious.
Chicken Kebab Burger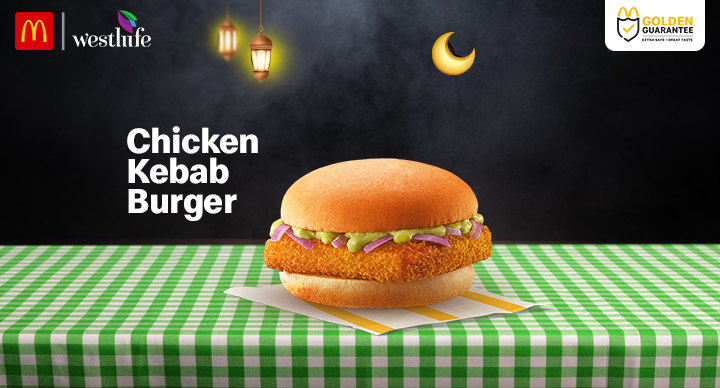 In the mood for something fusion? This superstar of the McDonald's India menu should do the trick. There's a flavour-loaded chicken kebab patty sitting majestically between two fluffy burger buns. An intense habanero sauce and precisely shredded onions ably surround the crispy-coated patty. It's a world of flavours in a world-class McDonald's burger. You've got to dig into it.
Chicken McNuggets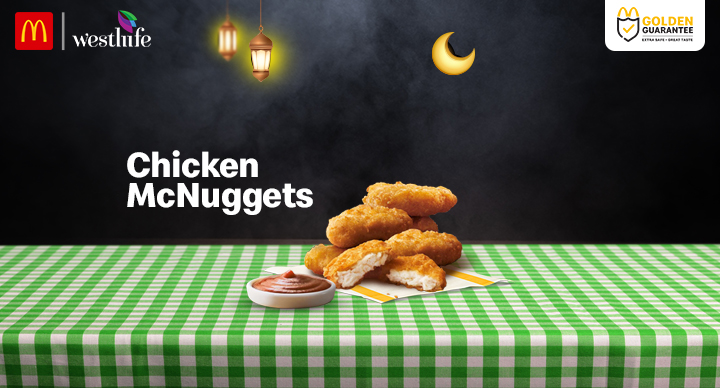 A crispy tempura-coated exterior conceals a tender, melt-in-your-mouth piece of chicken in the interior. Every bite of it is a fascinating moment for your taste buds. Munch on these tempting bits for a splendid Eid-time snacking experience. Dip them into ketchup and mustard for an added burst of flavour. Pair them with McDonald's Soft Serve Hot Fudge ice cream to end your meal on a cool, chocolate-touched note.
Make it a feast with these glorious offerings from the McDonald's India menu. Order from the McDelivery app right away!
And here's wishing Eid Mubarak to you and your loved ones from all of us!