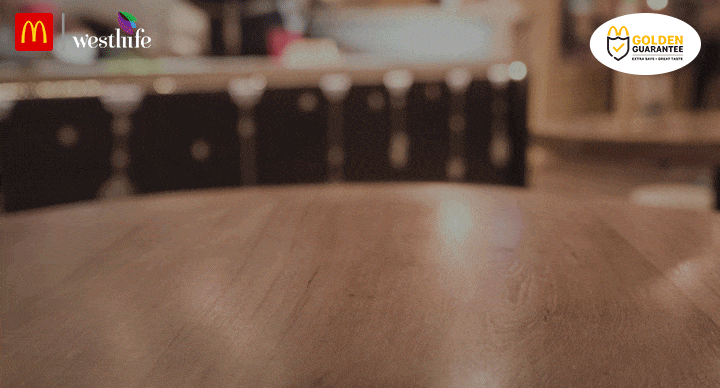 Satisfying your hunger or cravings shouldn't burn a hole in your pocket.
That's why we, at McDonald's, have created a special menu of McSaver meals to help you choose from a host of pocket friendly and delicious combos. We want to give you more for less and ensure value for money all the way.
Here are 6 of our recos from the McDonald's India McSaver menu so you can save while you savour.
McSaver McAloo Tikki Burger + Beverage @ ₹118 ₹69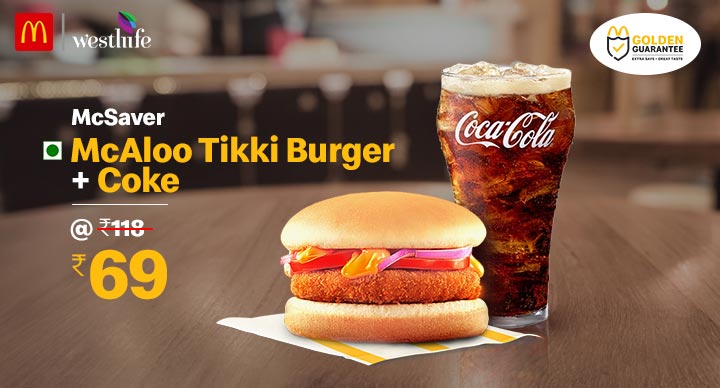 Enjoy the perfectly balanced flavours of the very desi McAloo Tikki Burger and pair it with a Coke, Fanta, Sprite, or Georgia Iced Tea, without pinching your purse. Isn't that the best classic combo?
McSaver Masala McEgg Burger + Beverage @ ₹121 ₹69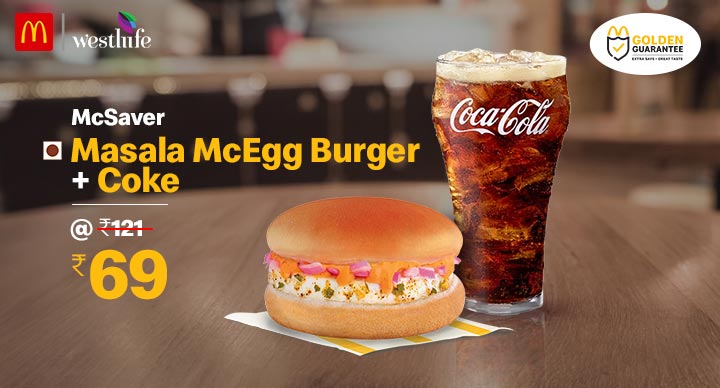 This one's an egg-cellent choice, which becomes even better when you follow it up with your favourite drink—Coke, Sprite, Fanta, or Georgia Iced Tea. For ₹69, this McSaver meal is a total steal!
McSaver Chicken Kebab Burger + Beverage @ ₹184 ₹99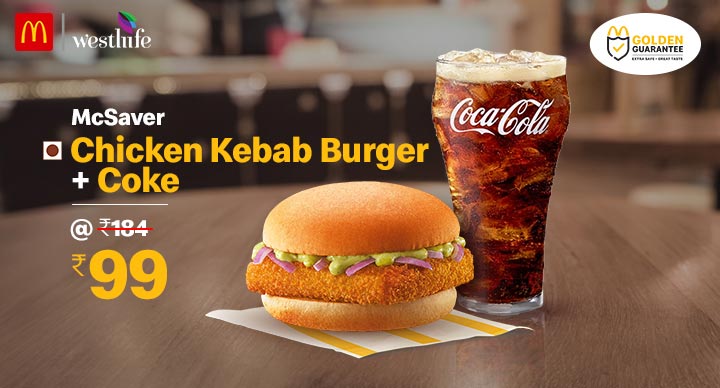 When it's a royal chicken kebab taking form as a world-class burger, you know you just can't say no to it. Especially when you can sweeten the deal by pairing it with a Coke, Fanta, or Iced Tea, all for under ₹100.
McSaver Chicken Chatpata Kebab Naan + Beverage @ ₹181 ₹99
Spice up your mealtime with this grilled delight from the McDonald's India menu, where a fiery habanero sauce gels well with a succulent chicken kebab patty and a butter naan. And when you can have it paired with a Coke for under ₹100, you know it's an offer unlike any other.
2 Fries (R) @ ₹120 ₹104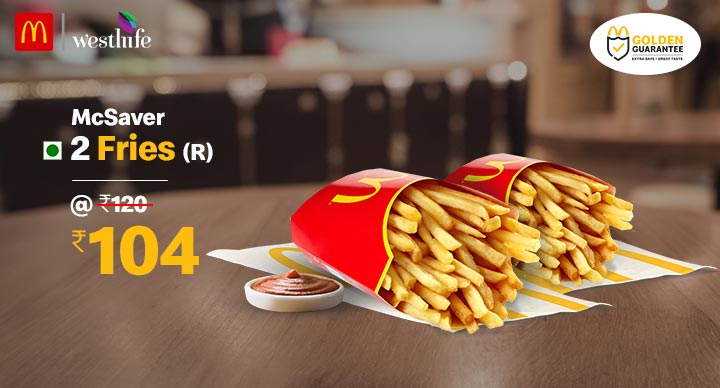 We know one pack may not do it for you, so go ahead and order two for yourself. You couldn't have gotten this for a better price, you know.
2 McFlurry Oreo (S) ₹164 @ ₹156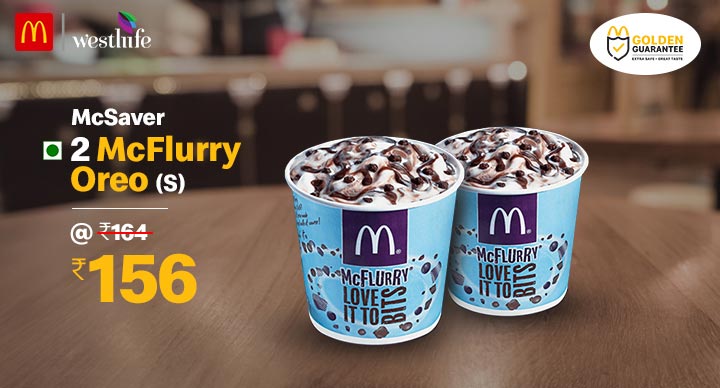 End your meal by diving into the smooth creamy waves of our Soft Serve, bedecked with the crunchy crumbles of chocolatey Oreo cookies. With this price for two, it's tough to settle only for one.
These are just a few of our choices for McSaver meals from the McDonald's India menu. Check out the full list of McSavers on the McDelivery website or app and order whatever you prefer.