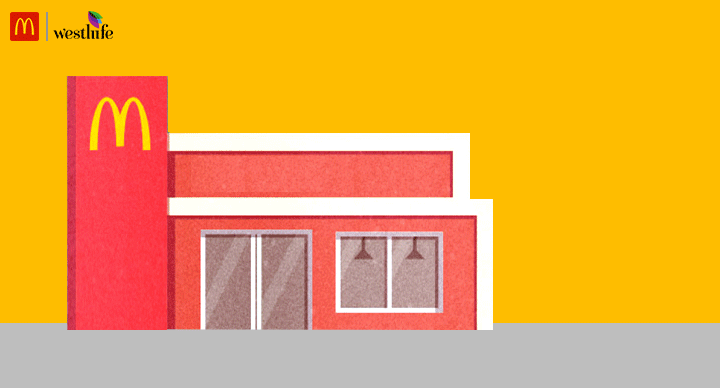 As the Covid-19 cases are rising and we all are in a lockdown again, McDonalds's has decided to come to your rescue till wee hours in Mumbai!
We will be safely delivering food to your door steps contactlessly round-the-clock, until 3 am with extra care. Just so you can enjoy your delicious McDonald's favourites without any hitches, we've doubled up the convenience channels of McDelivery, take-away and on-the-go. You can easily opt for contactless McDelivery in selected outlets of McDonald's in Mumbai till 3 am.
For us at McDonald's, safety always comes first. We are leaving no stone unturned to ensure complete safety of all our customers and employees through various proactive initiatives that we are taking in these challenging times of the pandemic. Westlife Development Ltd., our master franchisee of McDonald's restaurants in West and South India, have announced that we are covering the cost of Covid-19 vaccination for all our employees. In addition to this vaccination drive, we have also enabled RTPCR testing for all non-vaccinated employees including our riders, as it is mandated by the State Government of Maharashtra.

With the highest safety promise of Golden Guarantee, a 42-point checklist is regularly followed for the safety of our customers and employees' as well. The food we prepare is a result of extra care; our crew is gloved and masked all the time, and our deliveries are safe, clean and contactless. Be assured, the food is untouched by bare hands and bags are seal packed with our Golden Guarantee promise and sanitized.

At McDonald's, safety is a proactive measure; with absolute social distancing in our kitchen as well as pick-up counters. So, the bottom line being, amidst all the safety concerns around us, you can conveniently choose to order safe, hygienic and delicious food wherever, whenever and however you want through McDelivery, takeaway and On the Go. Now, say hello to late night binges!