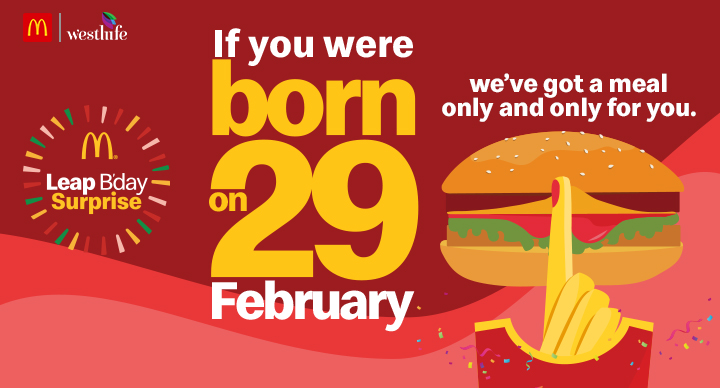 Birthday! A day filled with love, blessings, and celebration. But for those who are born on 29th Feb- generally referred to as 'the Leaplings', get the chance to celebrate their birthdays on their actual birth date only once in four years; What an unusual day to be born on, right? Plus, they have to bear the brunt of additional questions like:
How do you count your age? Hey….Happy Birthday..…Oops sorry it's not your birthday this year, right? Now your Birthday will be in 2024, na?
Dear Leaplings, you don't have to wait for this long anymore.
Surprise! Surprise! This year McDonald's is celebrating your birthday in a super special way. After all, you deserve an extraordinary treat on your birthday just like everyone else. For you and only you, McDonald's has introduced a Secret Leap Menu which includes mouth-watering veg / non-veg burger, dessert, and shake.
Exciting, right? Wait, the surprise is not over yet. Not just a day, it's a Happy Birthday week, to be precise 9 days! From 27th Feb – 7th Mar 2021, you have the access to this special secret menu. All you have to do is to show a valid government ID card stating your date of birth as 29th Feb to the counter crew at the time of placing the order.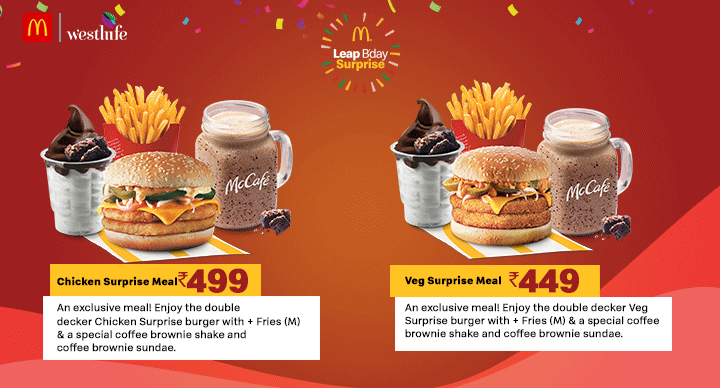 Thinking of how can you get access to this secret menu even if you weren't born on 29th February? You can tag along with your leapling friend to enjoy the birthday treat with them in store. Moreover, if you know someone who is born on the 29th Feb, tag them on Facebook, Twitter, or Instagram, and make their birthday a memorable one. And in return, you will also receive special offer codes that you can redeem. This offer is valid in selected few McDonald's outlets in the West & South of India only for in-store and takeaway purchase.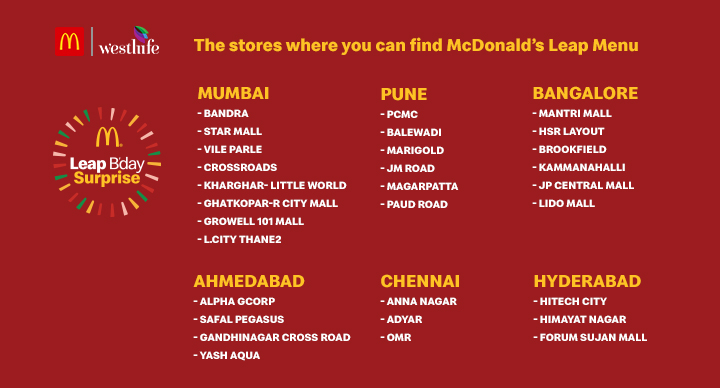 At McDonald's, safety precautions are always our priority, so that you don't have to think twice when you visit us. So, what are you waiting for? If you are a leap year baby, go try this menu curated especially for you until it lasts!