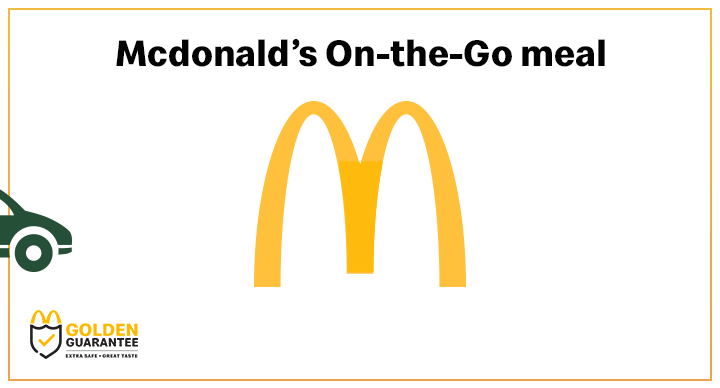 Are you craving for a juicy burger with some crispy fries from McDonald's? Have you been staying away from your favourite meals due to the pandemic and safety concerns? We, at McDonald's, totally understand your hankerings. Staying away from your favourite food indulgences can make all of us quite hangry.
To ensure that you can satisfy your cravings easily, we have launched a new contactless on-the-go take out service. Using this service, you can now pick up your McDonald's favourites without leaving the comfort of your car. As your safety is our priority, food is prepared fresh after your place your order and packaged without any direct contact. Through this contactless and convenient service we deliver your order directly to your car.
How to order contactless take out?
Step 1 – Open the McDelivery app and select On-the-Go option.
Step 2 -The app will show you the nearest McDonald outlet on your route.
Step 3 – Confirm your order on the app and pay online. The selected McDonald's restaurant will start preparing your food with the fresh ingredients.
Step 4 – Pick up your order at the pre-designated pick up point in a contactless manner.
Keeping you safe
We have always kept safety and hygiene as our priority. During the pandemic, we have added multiple extra measures to ensure that your food is prepared and delivered to you in a contactless, hygienic manner. This new option is a great choice when you are on your way to work or out for some errands.
The addition of this on-the-go contactless service has turned all of our restaurants into a drive-thru outlet. So, the next time you are in a hurry, you can use this On-The-Go service to pick up a hygienic and fresh meal without leaving the safety of your car.