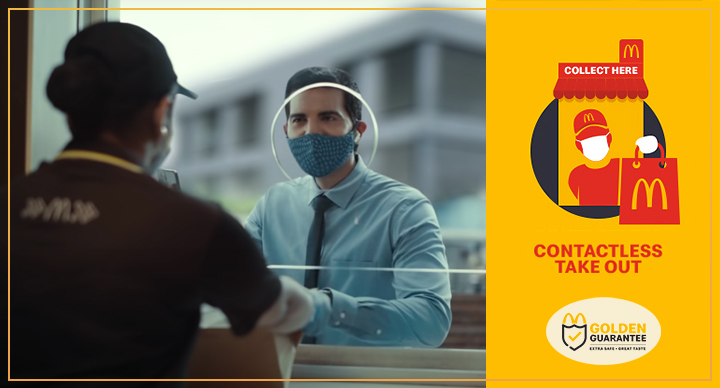 Pandemic has made us change many of our ways. As we recover from Covid-19 lockdowns,  McDonald's India has opened another option to ensure that you can enjoy your favourite meals safely.  Many of our restaurants in West and South India have launched the Contactless Take-Out service in select cities.
Using this service, you can place your orders on the McDelivery app by opting for the take-out option, pay online for the orders, and pick it up from the chosen McDonald's restaurant's take out counter, all in a contactless manner.
Are you concerned about the safety and hygiene levels of your food? Don't be. Our priority is your safety. To make sure that your food is safe, we adhere to all local Government regulations. As you place your orders through the McDelivery app, the entire process of placing and collecting the take-out order is completely safe, contactless, and ensures adequate social distancing every step of the way.
This is one of the many options including contactless delivery, drive-thrus and on-the-go service that you can choose from to enjoy a McDonald's meal safely.
At every step of the way, our employees and partners follow stringent processes and precautions to keep you safe. Whenever you step out of your home to run errands or to go to work, you can easily pick up a meal without worrying about safety and hygiene.