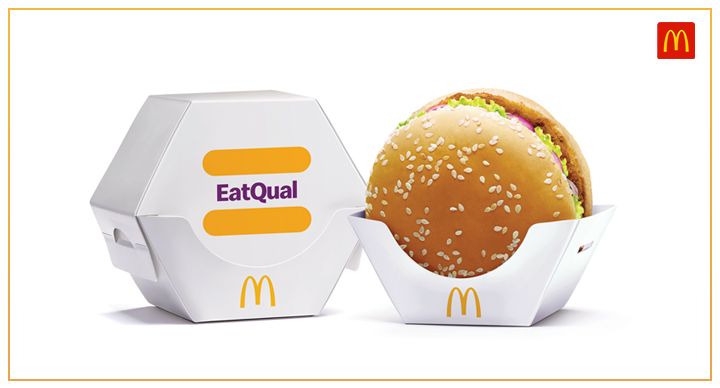 Biting into a delicious burger from McDonald's is a moment of pure joy that all of us look forward to.  On the occasion of International Day of Person with Disabilities, we launched new packaging – EatQual, which is designed to make this moment more accessible for our specially-abled customers.
This innovative packaging is designed to help our specially-abled customers with upper-limb disabilities. In contrast to the current packaging which typically requires both hands, the new EatQual packaging will help our specially-abled customers enjoy the delicious McDonald's burgers using one hand. This EatQual packaging has been developed over months of collaboration an NGO that works towards the betterment of the specially-abled community.
EatQual, an inclusive change, is one of our many initiatives that work towards making everyone's McDonald's experience joyful and satisfying. It reinforces our brand promise of making delicious feel-good moments easy for you. We hope to make a positive difference by making each McDonald's experience a happier one.
EatQual is available across McDonald's restaurants in West and South India.