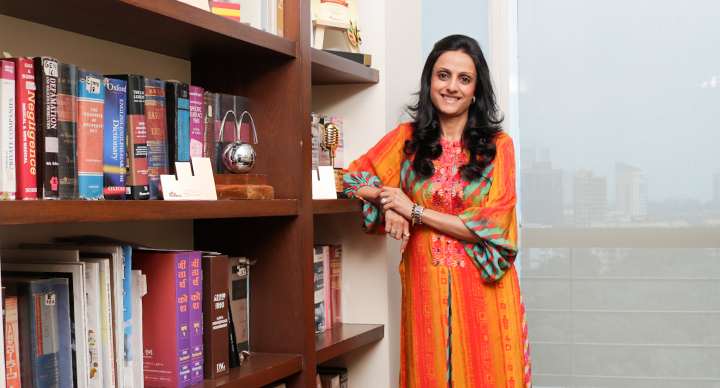 If you had a chance to visit a McDonald's restaurant recently, you must have noticed a few changes, like the social distancing signage for example. With measures like this and more, McDonald's is able to focus on the one goal that has and will always matter the most: safety. In a recent interview with Forbes magazine, Smita Jatia, Managing Director of Hardcastle Restaurants, talks about these measures, and the plans for McDonald's operation in the post-lockdown world.
Growth over the months
According to Smita Jatia, McDonald's started out by opening a handful of hubs in different cities in the early stages of the lockdown. Since there were no people on the streets, a few restaurants open for delivery were enough to cover an entire city. By mid-lockdown, Hardcastle was able to reopen about 37% of the total McDonald's stores in South & West. The numbers kept increasing as certain states relaxed some of the policies for take-away and delivery, which brings us to today.
"By the end of June, we are hoping that 83% of our restaurants will be open, 50% of which will be operating dine-ins," Smita says. "Although mall stores won't be open yet, it is a good thing that we've always had a diversified portfolio of locations," she adds.
Leveraging digital strategy
So far, McDonald's has been faring really well with delivery, take-aways, and drive-throughs. The brand has also introduced a new delivery feature called 'on the go' where customers can have their orders delivered to their car, proving once again that McDonald's is always at the forefront of digital innovation.
"We are further going to leverage our digital strategy to create an omni-view of the customer; this means the same customer who orders for online delivery in the office and picks up a cup of coffee as take-away," Smita says.
Delivering Happiness Safely
McDonald's recently developed a new model called '42-point checklist' which ensures complete safety of the staff and customers. Everything from social distancing and sanitization to regular temperature checks, and safe and contactless delivery have been covered in the 42-point rulebook. With it, the employees will make sure that even the smallest hygiene concern is taken care of.
When the lockdown was implemented, McDonald's was one of the pioneering companies to start Contactless Delivery, ensuring the safety of both customers and employees. And now, with dine-in services getting started in many cities, the same level of safety standards will be in effect at the restaurants as well.
"A lot of customers will now use us for convenience, versus earlier, when they would come in to hang out. But we are confident that once offices and colleges open, people will have to find places with safe meals and value for money. The difference is that they may order or takeaway, versus come into the McDonald's. But we won't be leaving any sales on the table," Smita says.
All these safety and social distancing measures are the new normal. McDonald's restaurants in other countries are also following strict rules to ensure social distancing and more frequent sanitization of surfaces. "You have to be very cautious in your approach as a business on how to move forward, take these couple of months as a bump on the road, and come back bolder and better," Smita concludes.