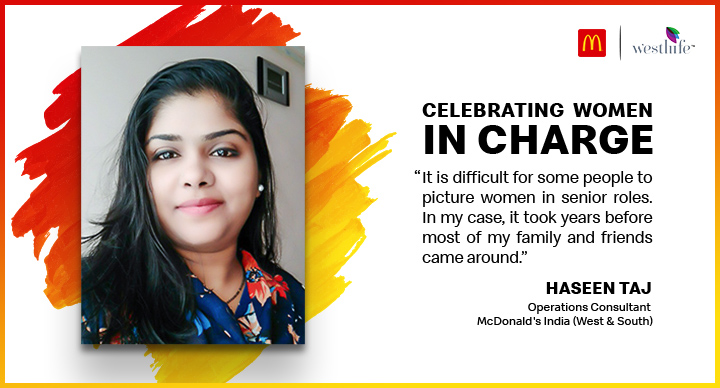 McDonald's has strived to foster an inclusive workplace since day one. Not only is it a place where women feel supported, but it is also a place where they are provided equal opportunities to grow and lead teams. Haseen Taj is one such woman who's been proving this on the ground for the past 13 years now.
Haseen is an Operations Consultant who provides her opinions and suggestions to Managers and Assistant Managers based on her expertise and experience in the field. Through her work, she has been able to inspire countless men and women future leaders at McDonald's, something that she's very proud of.
When asked about the challenges she faced, Haseen brings to light the time when everyone from her family to community thought that the duties of a woman employee at a restaurant was only limited to clearing tables and serving food. But she took those comments and opinions like a challenge and went on to become the first woman Restaurant Manager in South India. "Today all my family and friends give my example when they talk about being successful in life," Haseen says proudly.