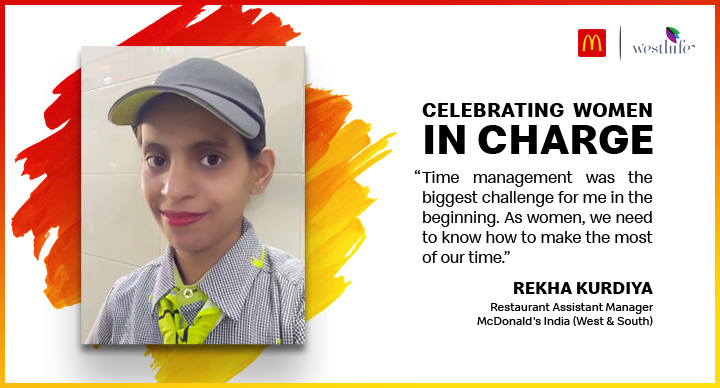 When Rekha Kurdiya joined McDonald's in 2014, she was still pursuing her Bachelor in Commerce degree. A woman with unwavering devotion, Rekha ploughed through the years of working and studying a difficult course at the same time. Not just that, she was so good in her role as a Crew Trainer that she was promoted to a Restaurant Assistant Manager (RAM) in a span of just six months!
So what's her secret? What kept her motivated for years at McDonald's? "Respect at workplace", pat comes the answer. Rekha also loves interacting with customers and playing with kids at the restaurant.
Rekha currently manages the Vashi-17 McDonald's store in Mumbai. She is a B.Com graduate (first division) and is taking care of family responsibilities which her mom is very proud of. She keeps getting more impressive, doesn't she?
And that's just Rekha. McDonald's has been extremely fortunate to have many hardworking women like Rekha as a part of our very big family. Stay tuned for more such stories.