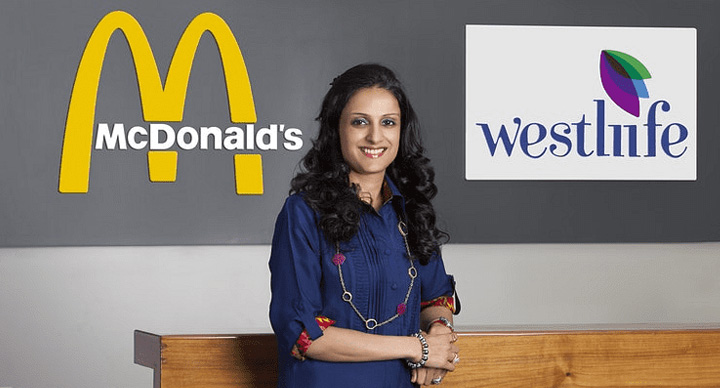 We are lovin' the latest Forbes Asia's Power Businesswomen list because it features, guess who? Our very own Managing Director (Westlife Development), Smita Jatia!
Before we move on, let's take a moment to discuss the fact that the list includes only 25 women from across the Asia-Pacific region. Out of these 25, only four Indian women entrepreneurs made it to the list! The Forbes Asia's Power Businesswomen list is a coveted recognition and only women with spectacular track records of success are listed.
This is a colossal achievement for Smita and everyone involved and we couldn't be happier about it. She was featured among other big names like Anita Dongre, Upasana Taku, and Falguni Nay, the other three Indian women featured in this year's list.
Most of us remember when McDonald's first opened its restaurant in India. Through famous ad campaigns like "McDonald's mein hai kuch baat" and "Pakka Indian Hai", Smita familiarized India with the concept of burgers and fries. It was Smita who drove the campaign to make burgers a household name in the country.
As a head of a consumer-centric company, Smita believes in reinventing, innovation, and constantly changing with the times. "The market is constantly moving forward, so if you don't reinvent yourself, you'll get left behind," she says. And McDonald's India (west & south) has been doing just that- reinventing, reshaping, innovating, and changing with the times which has over the decade, seen tremendous results.
The latest Forbes Asia's Power Businesswomen List recognizes outstanding business leaders transforming their industries. We feel both proud and humbled for this recognition, and we are cherishing every moment of it.