This Children's month, McDonald's is bringing you something that will get you wide-eyed and maybe even a little teary. And even if these aren't your knee-jerk reactions, there's absolutely no reason for you to miss our special November Happy Meal plan.
Say hello to the kitty!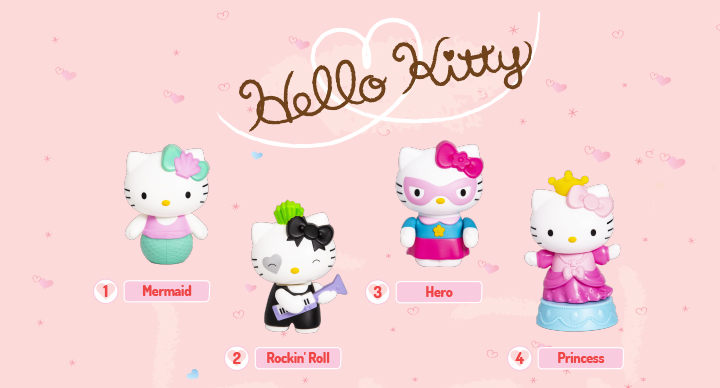 Hello Kitty has been a recurring theme in kid's bedrooms, playhouses, schools, theme-parks, and countless more places. That being said, the theme is loved by all children and adult alike. The world cannot get enough of the famous Sanrio character. Maybe it has something to do with her cute stoic expression or the colors, or maybe the fact that she is a kitten (who doesn't love kittens????).
This month, Hello Kitty is role-playing for you as a mermaid, a rock n' roll synth player, a superhero, and a twirly princess only at McDonald's and we have to say, she's looking cute as a button in all of them. And of course, McDonald's Happy Meal isn't complete without the surprise element in each of these toys. You can keep guessing what that is till you get your hands on them!
Beyblade 'bout to burst you into excitement…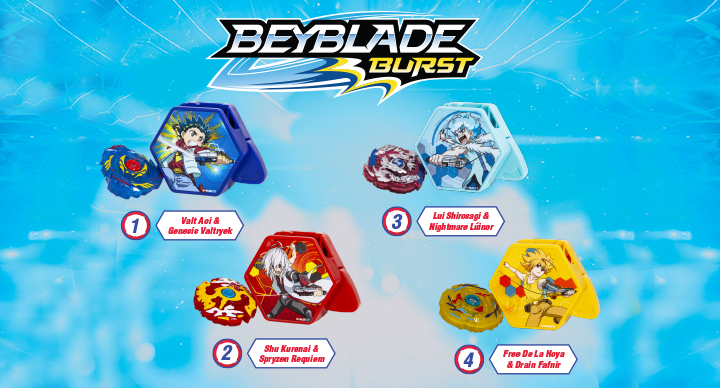 We've reached the part that will make you go "well well well, what have we here?" If it isn't your favorite anime show coming back as a Happy Meal entrant!
First of all, RIP to all the woks and hollow pans that have been used for intense Beyblade battling. You think the millennials would feel the slightest of remorse, but for them, it was just one of the most memorable times in their teen lives. And we don't blame them, for a lot of shows and sports may remain in their minds, but Beyblade resides in their hearts.
Up till recently, fans all over have been catching the Beyblade 2.0 (Beyblade Burst Evolution) fever and now McDonald's has caught it as well. And if we may say so ourselves, this is the best fever you can catch. Join our Beyblade forces with McDonald's Happy Meal and collect all four beyblades and launchers of Valt Aoi, Shu Kurenai, Lui Shirosagi, and Free Del La Hoya.
Hurry guys! Hello Kitty and Beyblade Burst toys are available for a limited time period only!