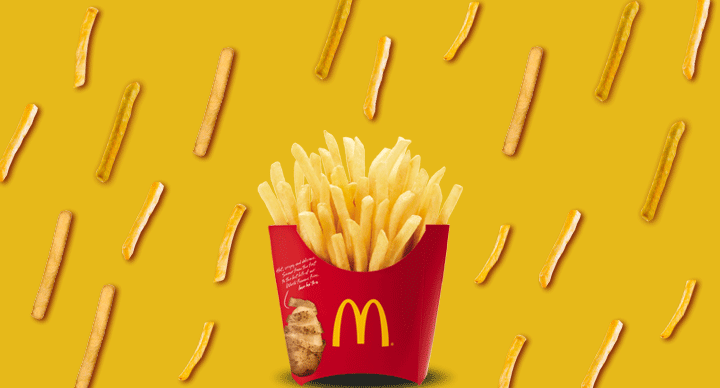 What's crispy, delicious, and has a special place in your heart? If you're thinking about McDonald's golden fries, we don't blame you. French Fry is love. This National French Fry Day, McDonald's is doing a lill something special that will make your day, your week, and even your entire month!
What can you do for fries?
We at McDonald's thought of an exciting way to celebrate National French Fry Day by getting you all to participate in something really fun. And what's in it for you? Free fries for a whole month! We kid you not! Here's how-
To take part in the #ForTheLoveOfFries contest, all you have to do is send us a picture on Facebook or Instagram on things you can do for the love of fries. Send in your quirky, funny, heart-warming pictures and be one of the 5 lucky winners to win a month's worth of McDonald's medium fries!
McDonald's will pick one winner everyday of the 5-day contest and every winner will get 30 e-codes where each can be redeemed against one medium fries.
Needless to say, we are pretty excited about National French Fry Day.  Here's your chance to show us how excited you are. Remember the contest is open from July 9 – 14. The stakes are very high. Get those pictures taken guys!