Who else hears a string quartet playing in the background when rich creamy chocolate melts in your mouth? That's probably the PEA (phenylethylamine) in the chocolate working its magic, which is the same compound that your brain releases when you fall in love. Doesn't that explain why chocolates are so irresistible and addictive?
But that's not the only reason you shouldn't say no to chocolates. Studies show that they are a rich source of minerals, they help protect the skin from sun damage, and are excellent for your heart and blood circulation.
Reasons good enough to celebrate this World Chocolate Day with these irresistible chocolatey goodies from McDonald's, we presume? Yep! And you shouldn't let anyone tell you otherwise.
McFlurry Choco Crunch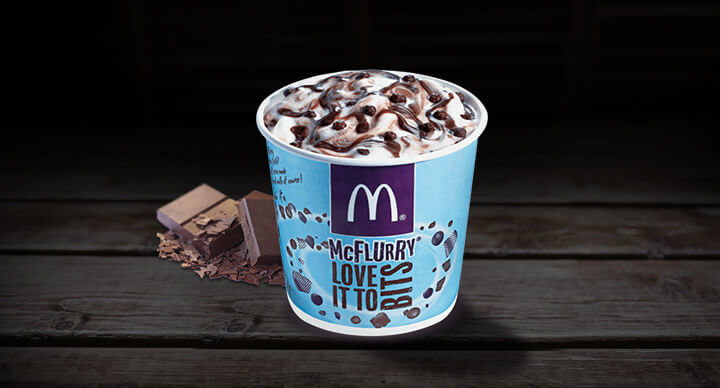 In a world of war between McFlurry Choco Crunch and practically anything else, you couldn't find any fault with the McFlurry even if you tried, because it's specifically created to please you. This rich creamy vanilla ice-cream paired with crunchy choco bits is a little miracle worker that will satiate every chocolate craving in your bones and keep you coming back for more.
Double Chocolate Frappe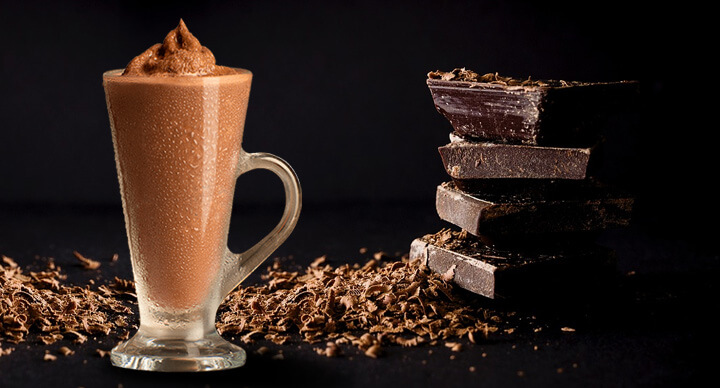 Now this one is rich, like made for real chocolate lovers rich. It has double the chocolate that you would normally find in a milk chocolate. This heavenly blend of very rich chocolate with whipped cream and chocolate drizzle has a familiar ingredient you love so dearly, Oreo! Imagine what this burst of flavors can do to your taste buds.
Hot Chocolate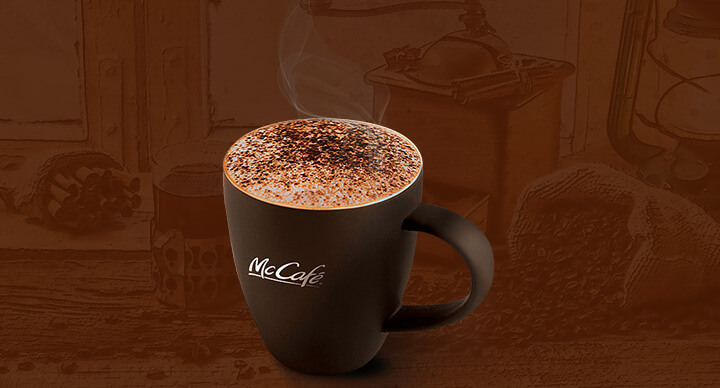 Sometimes, when you're feeling blue, the humble Hot Chocolate is all it takes to set the tone right and add some colors in your life. Like your blanket's warm hug on a rainy day, a Hot Chocolate's simple blend of comfort ingredients (steamed milk and chocolate) can wipe those blues away in just a sip.
Chocolate Muffin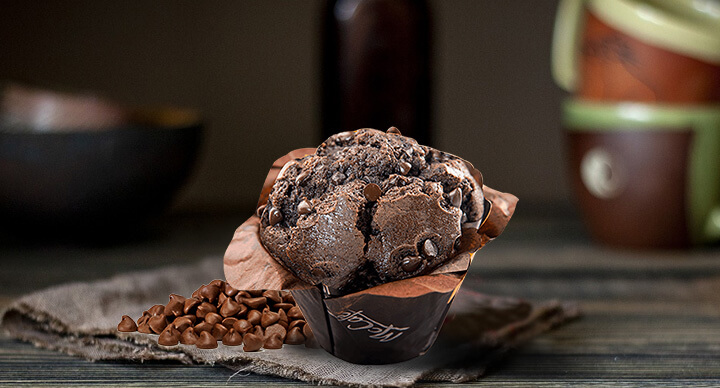 What's better than a regular muffin? An eggless Chocolate Muffin with Choco chips such as this one. Every bite of it comes with a chewy Choco chip that will transcend you to a better place. Looking for something to treat yourself with? This chocolate Muffin is the answer. Pair it with any of your favorite McCafé beverages. We swear by it!
Chocolate Express Cake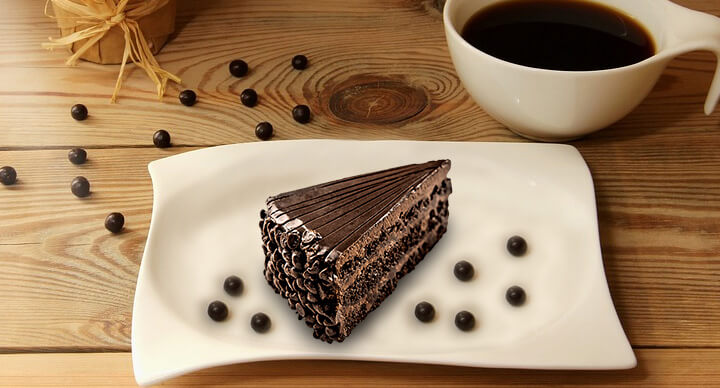 Climb on board the Chocolate Express for a sweet adventure, where the layers of rich, dark, moist chocolate sponge and chocolate icing will have you floored! Whether it's to satiate your week-old or day-old chocolate craving, this eggless Chocolate Express Cake is just perfect. Pairing it with the classic McCafé Cappuccino, Latte, or Mocha is the best way to savor every bit of this cake.
There are more chocolatey goodies you can try at McDonald's, like the Premium Double Dark Hot Chocolate, Choco Chip Cookie, Chocolate Frappe, the classic Chocolate Milkshake, and the Brownie and Hot Fudge. Each and every one perfect to celebrate World Chocolate Day with.
Here's wishing you have a choco-licious World Chocolate Day!