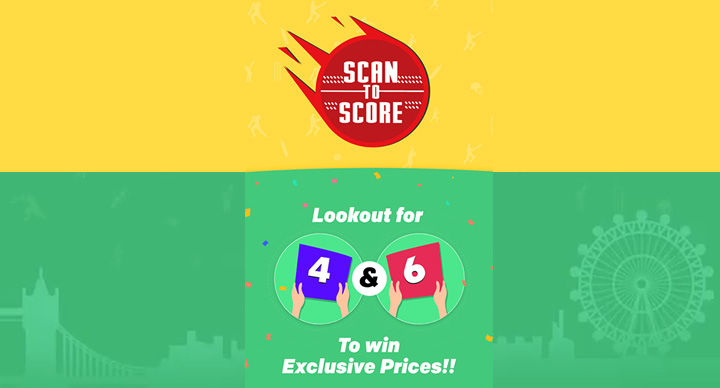 With the IPL fever on, all eyes are glued to screens of all sizes. Over the last ten years, IPL has kept the entire nation – from humble gullies to fancy shopping complexes – hooked. And this time, we are more than happy to give you one extra reason to not miss a single match.
The McDonald's App now features a 'Scan to Score' game where you can score runs to unlock exciting McDonald's offers. Read on to know how it's done.
Follow these easy simple steps:
Download and open the McDonald's app and tap on the game banner to start the game.
The game will use your phone camera to scan the numbers 4 and 6 whenever they appear on your TV screen. For instance, when the crowds in the stadium hold up cheering cards, your camera will scan these numbers. The more numbers you scan, the more runs you score in the game.
Keep checking for the number of runs you need to unlock a new offer. The leaderboard will show you the top scorers so that you can try to beat them!
And that is it! Easy as 123. Download the app now and get playing!