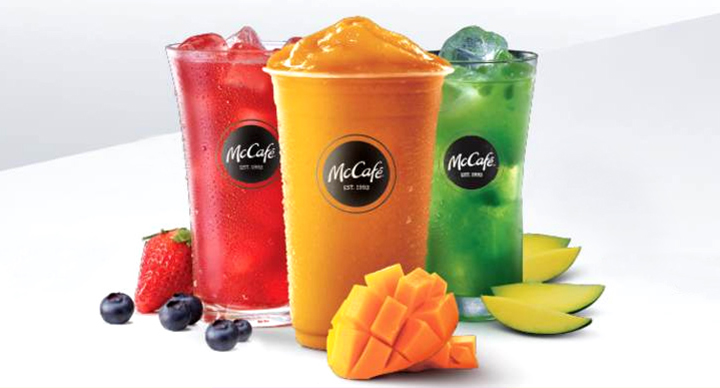 Imagine having a cool fruit drink in your hand in the sweltering heat of summer. And the moment you take a sip of it, you feel a flush of something cool working its way down and refreshing every part of your body. If this isn't one of the little joys of life, then what is?
At McDonald's India (West & South), we have names for these little joy dispensers- Berry Fruit Cooler, Raw Mango Fruit Cooler, and Mango Fruit Smoothie. And with peak summer just around the corner, McDonald's couldn't have picked a better time to launch these refreshing entrants.
These coolers can save you from having a summer breakdown. Guaranteed!
Berry Fruit Cooler
The goodness of pureed strawberries and blueberries, with lots and lots of ice during the peak of summer can only mean one thing- pure bliss! Wash down those McNuggets, McWings, or even those Masala Wedges with this tall, refreshing glass of fruit cooler to know what we mean.
Mango Fruit Smoothie
Who doesn't love mangoes? Of course that was a rhetorical question. The real question should be- Have you tried this time-tested, pakka Indian at heart, Mango Fruit Smoothie yet?
Raw Mango Cooler
Most of us hate summers in India. But there are a few things about summer that will always hold a special place in our hearts – summer vacations, water sports, and mangoes, raw, ripe, southern verities, northern verities, in all shapes and sizes…. McCafé' Raw Mango Cooler is all set to claim that space in your heart this summer.
Summer won't be that bad if you have these coolers to beat the heat with. So keep calm, have a McCafé cooler, and enjoy it while it lasts!