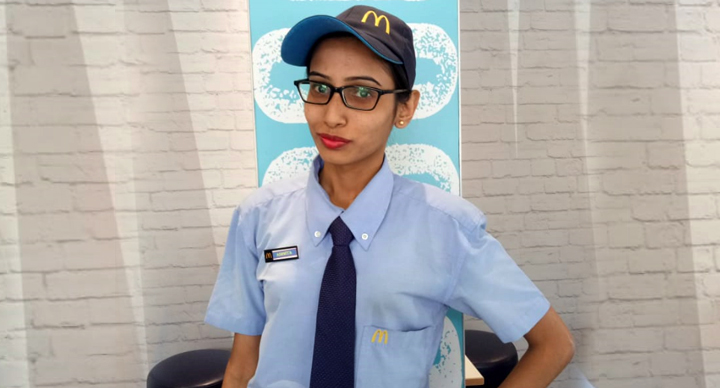 A bright woman who knows she has to take charge of things to be able to rise to her potential. Someone who doesn't shy away from hard work and keeps everyone around her on their toes. That is Ashwitha Lokhande, RAM McDonald's Kalamboli, for you.

Ashwitha, who started as a crew trainee, loves her workplace and lists out a few reasons why one should join McDonald's:

You will grow!

McDonald's is a more than just a first job. If you are sincere, and ready to learn, and take initiatives, you will find yourself a career path that just works.

You will learn

Interacting with hundreds of customers, coordinating with more than dozen team members, participating in training sessions developed by the best, you will learn something new every single day at McDonald's!

You will get a team that works with you

Training at McDonald's places special emphasis on developing team work. This means you will get to work with people who understand that together, they can deliver the best customer service. And of course you will end up making a lot of friends!