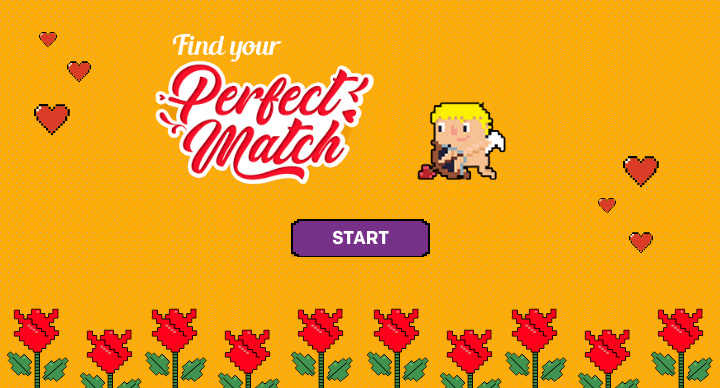 Are you single, taken, or is it complicated? You know what? It doesn't matter. Because whatever your 'status' is, McDonald's has a perfect match waiting for you today. All you need to do is answer a few questions and voila! You've been matched!
Now, before you do anything else, download the McDonald's app on your phone. And remember, the McDonald's app is not the same as the McDelivery app (which is probably already on your phone). Open the app to play the sweet 8-bit-looking game where you'll have to answer a few no-brainer questions.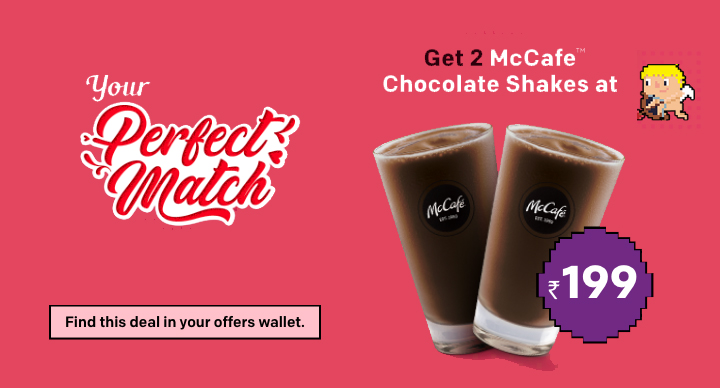 Once you've selected your answers, your perfect match will be a delicious special offer. Now all that's left for you to do is to avail the offer at your nearest McDonald's India (West & South) restaurant.
Is your perfect match 2 McCafe Special Chocolate Shakes? 2 Green Chilli Aloo Naans? Or 2 Green Chilli Chicken Kebab Naans with 2 Regular Cokes?
Download the app now and find out!
Isn't that a fun way to celebrate Valentine's Day? And the best part is that it doesn't matter whether you're single or not! The day is yours to celebrate.