"I love Spicy." You must have heard countless people in India say this. But did you know that your spice could be different from your friend's spice? While the general tendency is to use words like 'hot' or 'spicy' for everything with a hint of few spices, when it comes to taste, things differ.
There are people who love pepper with pretty much everything. Be it their Rasam or curry, or sandwiches or even tea for that matter, unless they see a generous sprinkling of this hot and flavourful spice, it ain't spicy enough for them.
Then there are the green chilli kinds. They may shy away from all sort of spices including cumin, coriander, pepper and even red chilli, no matter how less it is added. But their meal is incomplete without some sliced green chillis on the side. This is the kind that loves the kick they get in that occasional bite of fresh green chillis. For them, the humble green chilli is spicy on its own.
Why are we talking about spicy, you may ask.  It's because this festive season, McDonald's India (West & South) brings to you the "What's your spice" fest under which there is something for every kind of spice lover.
The Masaledar Spice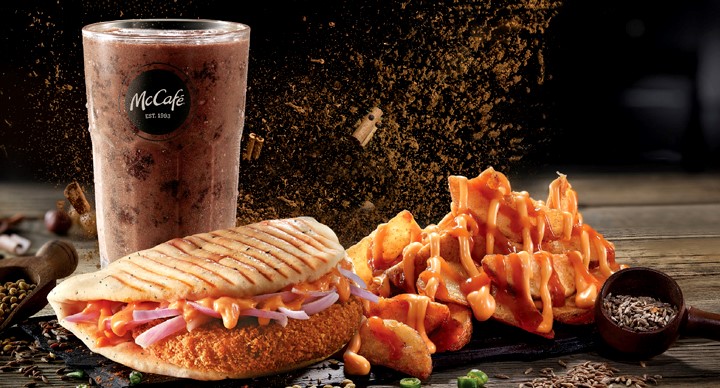 For the love of green chillis, you gotta try these two. The Green Chilli Aloo Naan and the Green Chilli Chicken Kebab Naan are two new menu items that give a masaledar spin to the Chatapata aloo and Chatapata chicken Kebab Naan. While the patties of both the Naans remain the same, the more-than-subtle hint of green chillis will take you into a masaledar world of cuisine you have always loved. Order some Cheesy Masala Wedges and the newly launched Choco Hazelnut Shake to make a perfect spicy meal.
The Chatpata Spice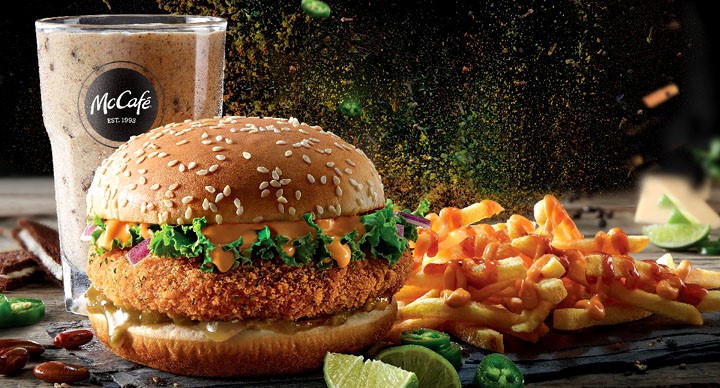 Freshly crushed black pepper, green chilli, and a squeeze of lemon juice, the chatpata flavour is spicy in its own right. The all-new Salsa Bean burger and Salsa Chicken burger are a testimony to the fact. Pair these with the Salsa Cheesy fries or the Salsa Potato Wedges and you will experience Mexican flavours with chatpate spices that will linger long after your meal is over. Can't imagine your McDonald's meal without a drink? Go for the all-new Oreo Cookie & Cream Shake too cool down the spicy flavour.
The Spicy Spice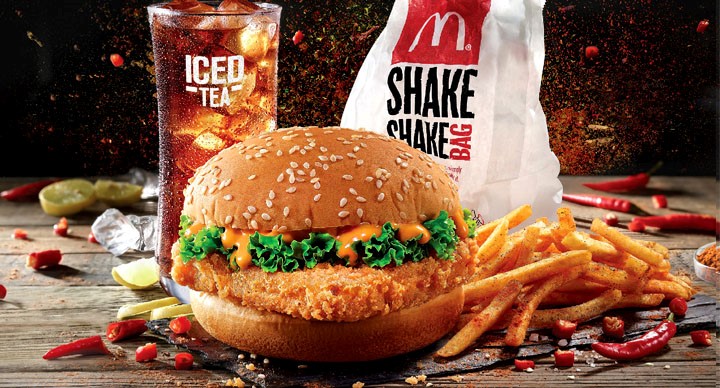 The McSpicy Paneer and the McSpicy Chicken burger are for those who love a rich dose of spices, pretty much all the spices. From turmeric to pepper to red chillis, these two menu items are as spicy spice as it gets. And if you want to spice things up further, order Piri Piri fries as well! Make sure you order some Iced Tea to balance the spiciness of your meal.