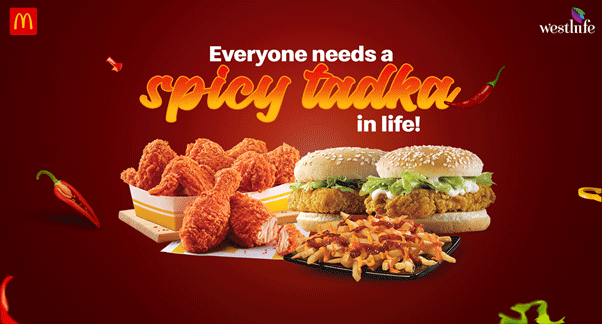 You must have heard countless people in India say, "I love spicy." But how did you know that your spice could be different from your friend's spice? While the general tendency is to use words like "hot" and "spicy" for everything with a hint of a few spices, when it comes to taste, things differ.
There are people who love pepper with pretty much everything. Be it in their rasam or curry, or sandwiches or even tea for that matter, unless they see generous sprinkling of this hot and flavorful spice, it ain't spicy enough for them.
Then there are green chili varieties. They may be wary of spices such as cumin, coriander, pepper, and even red chili, no matter how little is used. But their meal is incomplete without some sliced green chilies on the side. This is the kind that loves the kick they get in the occasional bite of fresh green chillies. For them, the humble green chili is spicy on its own.
All this spicy talk is probably giving your cravings a nudge to wake up. In that case, let's look at some spicy specials from McDonald's.
McSpicy™ Fried Chicken and McSpicy™ Chicken Wings
It is spicy to the bone. Fried chicken is loved by many, but when you bring McSpicy™ into the picture, it is a whole different story. With robust and authentic spices, marinated twice, and fried to perfection, this item on the menu is winning the popularity contest in the hearts of McDonald's fans. It is juicy, crispy, and spicy from the beginning until the very end. And what makes it exceptional is that the Bhut Jhalokia, also known as the "Ghost Pepper," is one of the spiciest chili peppers ever!
The Chatpata Spice
The Chatpata Spice Mix McDonald's can transport you to a land of bursting flavors. The taste is so uplifting that people can't sit still. The Shake Shake Drill for this McDonald's spicy mix took over Instagram, with customers spicing up their fries while flaunting their awesome moves. If you can brave more flavor on your fries with the spicy mix McDonald's, then add the Mexican Cheesy Fries to your meal as well.
The spicy spice
The McSpicy™ Paneer Burger and McSpicy™ Chicken Burger are for those who enjoy a generous helping of spices—pretty much all of them. From turmeric to pepper to red chillies, these two menu items are as spicy as it gets. And if you want to spice things up further, order Piri Piri Fries or Fries with Chatpata mix McDonald's as well! Make sure to order some iced tea or any of your favorite beverages to balance the spiciness of your meal.
For a dance of spicy flavors on your tongue with chatpata spice mix McDonald's or a McSpicy™ Fried Chicken, stop by your nearest restaurant. Or, get your meal delivered to your doorstep from the McDelivery® app or McDelivery® website. Check out the McDonald's app as well for delicious deals and offers.