Rice with gravy on top? Rice with tomato ketchup? Or with soft-boiled eggs and butter? The way people eat rice across India varies not just because of culture, but also because of personal innovations and habits. Coming to the two newly launched Rice Bowls at McDonald's, here are a few sides that go with them like bread with butter.
Cheesy Rice Bowl + Chicken McNuggets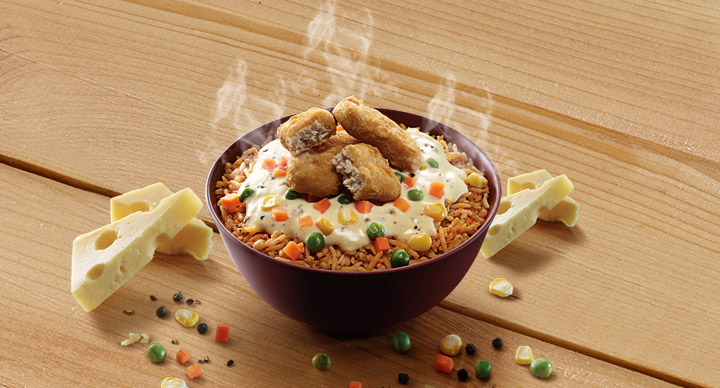 The chicken McNuggets from McDonald's are characterized by a crispy outer coating, and a soft, juicy inside. It is mildly filling, and when coupled with the hot and spicy Sriracha sauce, becomes the perfect snack to add some drama to an otherwise mundane day. When you add Chicken McNuggets to the Cheesy Rice Bowl, you get extra crunch, a source of protein, and a filling experience.
Cheesy Rice Bowl + Masala Wedges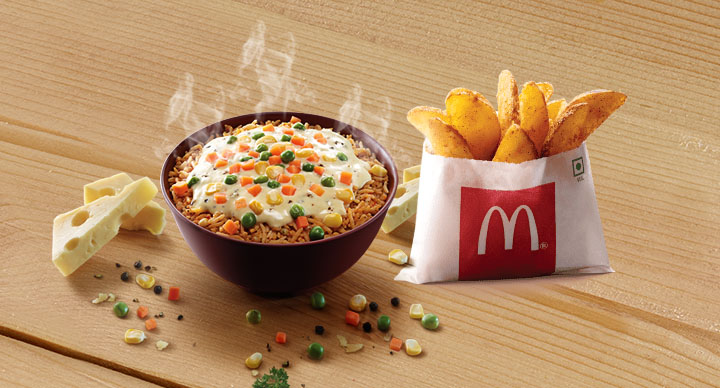 Some of the best side dishes are made of potatoes. Be it chips or fries or mashes potatoes, the vegetable surely knows its place on the table. If you are a vegetarian who wants to add a little spice to your Cheesy Rice Bowl, Masala Wedges would be the perfect choice. Fried to a crisp, coated with rich Indian spices, this side dish will not disappoint you.
Spicy Rice Bowl + Chicken Strips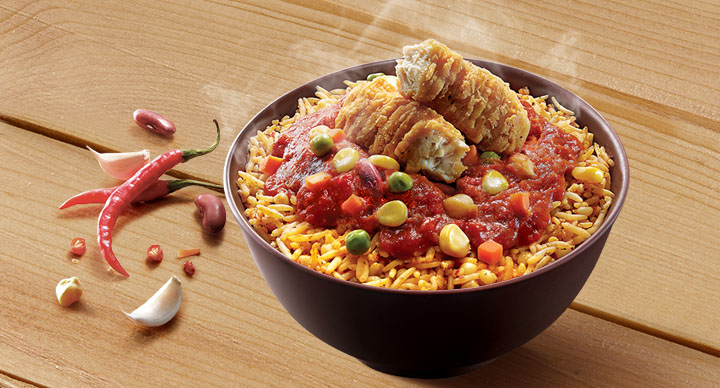 Chicken Strips are a proof that some of the best tasting snacks are just simple, frill-free stuff. Made with high quality white-meat chicken, these tender, juicy Chicken Strips add a filling, crunchy touch to your Spicy Rice Bowl. The spicy sauce in the Rice Bowl pairs beautifully with Chicken Strips, giving you a complete meal experience.
Spicy Rice Bowl + Fries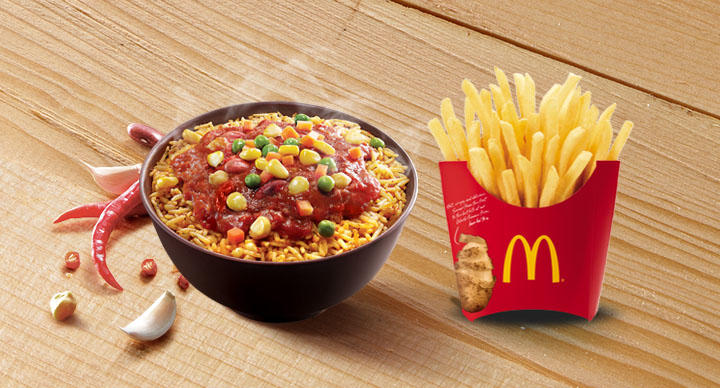 You don't really need a reason to add fries to practically anything in this world. It is hard to come across someone who doesn't love fries. Also, when you add fries to the Spicy Rice Bowl, all you are doing is giving a new spin to the age old custom of adding fried potatoes to our lunches. The potatoes may be seasoned differently in various parts of India, it can be a Urilai Kilangu Varuval or Aloo Bhujiya or Batata Kaap or Aloo Bhaja. But the end result is the same: a good, satisfying meal.