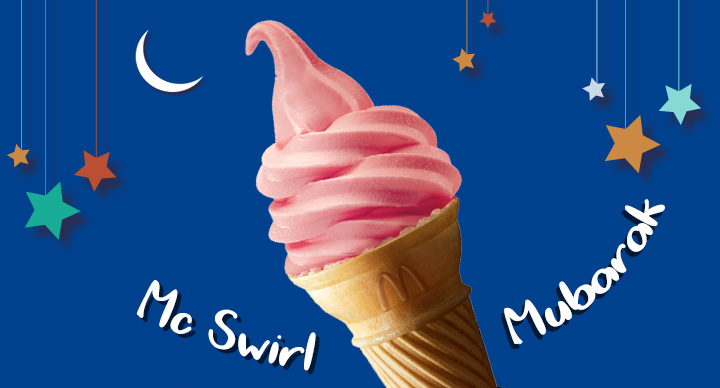 After a month-long period of diurnal fasting, the much awaited festivities are right around the corner. Eid is finally here, and in a bid to make this already auspicious and cheerful time of the year even more special, McDonald's has launched a very special flavour of soft-serve.
The flavour – Rose Twist, is a sweet, refreshing way to kick off your Eid Celebrations. It is the ideal dessert after a spicy meal such as Chicken Nuggets with Sriracha Dip or the Maharaja Mac with Fries.
So, get into the spirit of Eid with this photo-ready dessert. You must hurry though, since the Rose Twist is a special limited edition offering, and is only valid from the 16th June 2018 till stocks last! Get your Rose Twist immediately! And yes, Eid Mubarak!