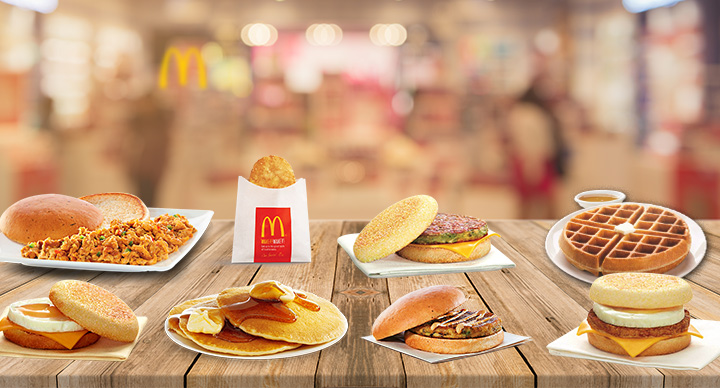 Do you love breakfast At McDonald's but seem to miss it too often? Do you think there are not enough vegetarian breakfast items at McDonald's? Whatever confusions and questions you might have about the timings, menu, and everything else about McBreakfast, we will answer it all for you today. So the next time someone is looking for information on breakfast at McDonald's, you'll be their go-to person.
Let's get right to it:
What are the timings to grab Breakfast At McDonald's?
McDonald's India serves breakfast between 7 am and 12 noon. And the restaurants that are open 24 hours a day start serving breakfast as early as 5 am.
What are the breakfast Items at McDonald's?
Breakfast is never boring at McDonald's. You get to choose from an array of vegetarian and non-vegetarian items like toasty McMuffins, Hot Cakes, Scrambled eggs, Waffles, Dosa Masala Brioche and even the creamy McEgg burger. Along with the food items, you can sip onto your morning cup of coffee or tea. Check out the entire breakfast menu here.
What is the difference between Corn & Spinach McMuffin and Corn & Spinach Brioche?
While the patty in both these menu items remain the same, the buns are different. The McMuffin bun is denser and has a crispy exterior. The Brioche is an enriched bun which is lightly sweet.
Are there any combos available during breakfast at McDonald's?
Yes! You can now avail combo offers at just Rs. 99, during breakfast hours. The combos depend on which day of the week it is, and believe us, they are all worth it! Check out here to know more.
Can you get burger and fries during the breakfast hours at McDonald's?
While the breakfast is on between 7 am and 12 noon, you can order burgers and fries post 11 am.
Got more questions? Ask us here.