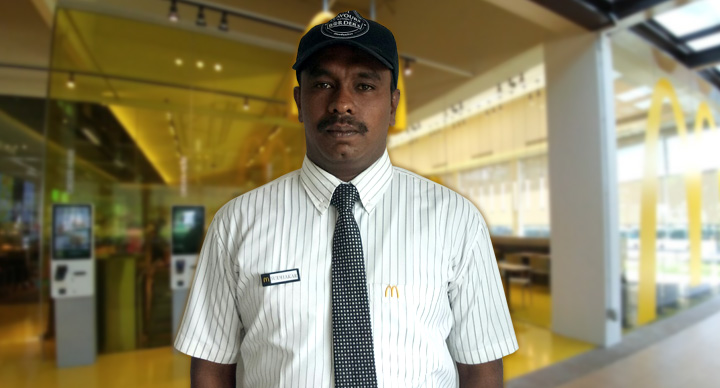 "What can be a bigger moment than hearing your parents say they are proud of you?" says Sudhakar.
It all happened when his parents received a letter of Sales & Profitability Appreciation from McDonald's India. That was the moment when Sudhakar knew he had truly turned around his life. Before working at McDonald's, Sudhakar was a government employee at BMTC as a bus conductor. The lack of growth and learning led him to quit and appear at a McDonald's walk-in interview.
"I was not very happy with my old job, I didn't have an opportunity to learn at work or grow and I wasn't made to feel important either. My confidence was at an all-time low and I was a very reserved person, hardly talking to anyone except when required for my work. I saw an opening at McDonald's and just joined as a walk-in – the best decision so far!"
Sudhakar, who has been with McDonald's Downtown Park Bengaluru for 8 years now, is now a source of strength for all 35 people in his team. What makes his story special is because it is not very often that we hear about someone who was unhappy with their job and had the courage to take matters into their own hands and do what makes them happy.