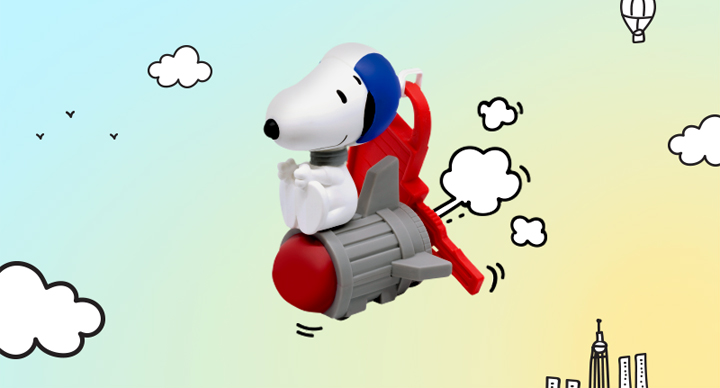 "Keep looking up, that's the secret of life!" – Snoopy, Peanuts
We are bringing you, everybody's favorite pet, Snoopy to celebrate the year of 'the Dog'. Charlie Brown's pet beagle is going to hide inside Happy Meal boxes for this whole month.
Snoopy is an endearing cartoon character developed by Charles M. Schulz for his comic strip 'Peanuts'. He became an instant hit among people of all ages, ever since his introduction in 1950. Today, there are numerous comics, books, movies and cartoon series around the characters of Peanuts. While almost all the characters in Peanuts were special and had their own interpretations of life, Snoopy was special because he never really talked, instead all his dialogues were in thought bubbles.
Now, if you happen to be a Snoopy fan just like us, you are in for a treat! Head over this month to your nearest McDonald's for a Happy Meal and get a Snoopy toy. And there isn't just one figurine that you can collect but a total of 9 variations.