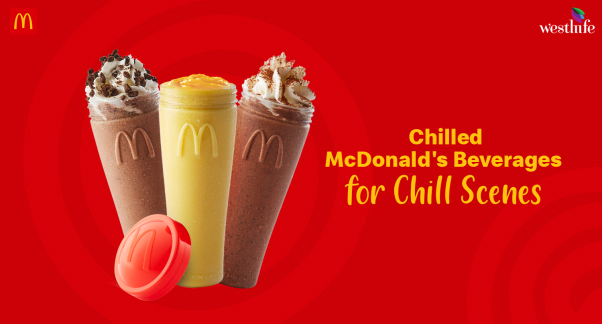 Are you feeling bored, happy, or excited? McDonald's has something for every mood, occasion, and preference.
Want a rich and frothy treat without an overload of calories? Then you will be happy to know that the McCafé Cappuccino calories are just the right amount. Are you craving a flavorful, well-priced coffee with your McDonald's meal? Our Latte is just what you need.
We have several more beverages that will make your taste buds sing "para-pap-pa." Inspired by popular drinks in India and the rest of the world, these McCafé drinks offer the creamiest treats for your senses. Don't wait another moment to get a sip.
American Mud Pie
This one is like manna from heaven for chocolate lovers. The classic American mud pie gets a McDonald's makeover with the perfect blend of milk and chocolate and a great dollop of whipped cream on top. One helping of this gorgeous drink may not be enough.
McCafé Chocolate Frappe
A wise Greek invention meets McDonald's barista perfection. It is crafted especially for the sweet tooth with chocolate sauce and Oreo cookie crumbles that are blended with ice and topped with whipped cream. There is magic in every slurp that can make you forget the McDonald's Cappuccino calories.
Mango Smoothie
Inspired by our favorite desi mango drinks, McCafé's mango smoothie can refresh you in a moment. It's a glorious, creamy, and thick smoothie touched by the timeless flavors of Alphonso mango. The winter has been amazing with McCafé cappuccino calories; now make it summer anytime by savoring this one!
Indulge in these splendid drinks today at a McDonald's restaurant near you. Or, place an order on the McDelivery app or McDelivery website and get it brought to your doorstep in convenient and delivery-friendly packaging. Download the McDonald's app for deals and discounts as awesome as the delightful McDonald's Cappuccino calories.