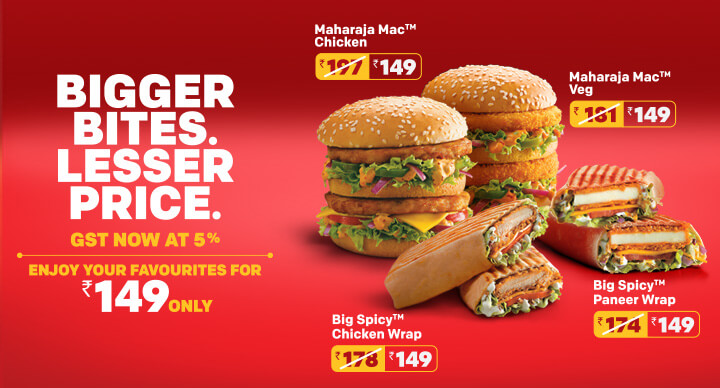 In a very exciting move in the eat-out industry, the Government has brought down GST from 18% to 5%, but there has been a removal of Input Tax Credit which means that the operational cost of restaurants will go up. Despite this, we at McDonald's believe in giving the best value to our customers and have slashed down prices of some of your favourite McDonald's burgers and wraps.
Before you run to your nearest McDonald's, let us tell you the benefits that you can expect.
Chicken Maharaj Mac now for just Rs 149/-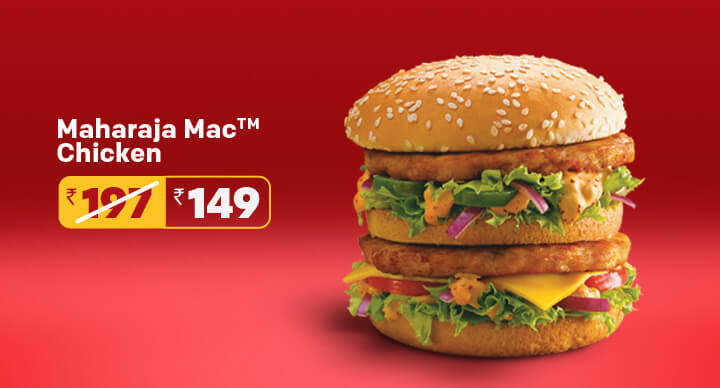 Take your taste buds on the most flavoursome journey with Chicken Maharaja Mac. Enjoy its delicious grilled chicken double patty in rich habanero sauce and fiery jalapenos, juicy tomatoes and crunchy shredded onions together with cheddar cheese and generous iceberg lettuce in a tasty sesame double decker bun.
Veg Maharaj Mac now for just Rs 149/-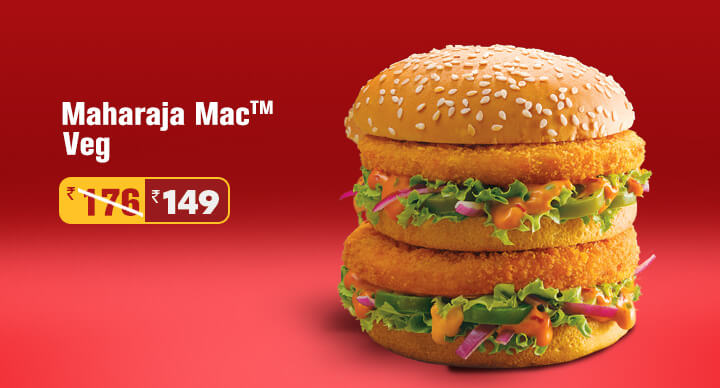 The vegetarians' dream come true! Enjoy its delicious crusty cheese and corn double patty enveloped in rich cocktail sauce that mingles with fiery jalapenos and crunchy shredded onion placed on cheddar cheese and bed of iceberg lettuce – all packed between sesame double-decker buns.
Big Spicy Chicken Wrap now just Rs 149/-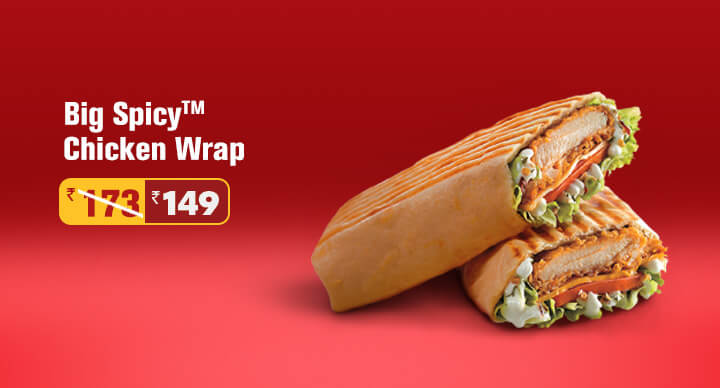 You will love the balanced blend of fresh soft tortilla wrap with tender and juicy chicken, fresh crisp lettuce, firm tomatoes and onions. Further topped with delicious creamy sauce and supple cheese slices seasoned with herbs & spices, the Spicy Chicken Wrap satiates your hunger like no other!
Big Spicy Paneer Wrap now just Rs 149/-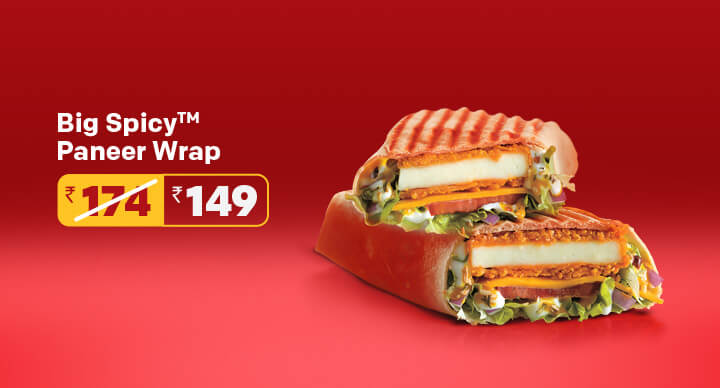 Get ready to elevate your taste quotient with the superior, sizzling Paneer Wrap. Soft and tender paneer in a fiery, crunchy batter, dressed with fresh veggies & seasonings along with creamy sauce and a dash of mustard & melted cheese to surprise your taste buds each time you sink your teeth into it.
So, go ahead, order the bigger bites at McDonald's and pay much lesser. Treat your friends or take your family out and make the most of this price drop.