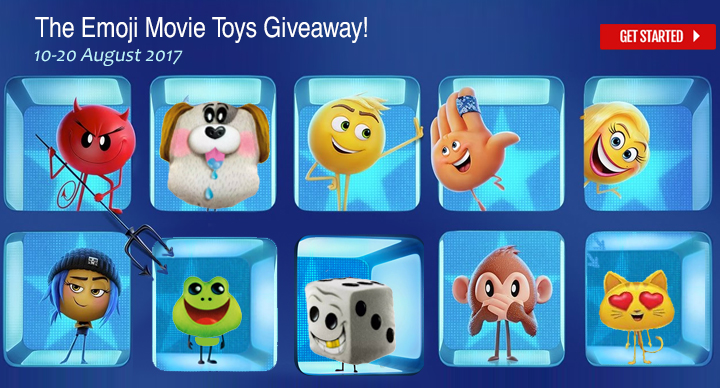 Can you imagine your digital life without Emojis? Emojis are the best way to express! So this Friendship month, express yourself with The Emoji Movie Happy Meal Toys available at McDonald's.
Gene, the emoji with multiple emotions, is all set to find a way to become a normal emoji like his parents. He and his friends like hi5, stop sign and the slobbering puppy, will be at your nearest theatre on 11 August. And to celebrate the same, we at McDonald's, bring to you the complete range of Emoji movie Happy Meal toys. The 10 hanging plush toys that you can get your hands on, with a Happy Meal, include of course Gene, and other super bubbly and adorable emojis like Jailbreak, Dice, Frog and Monkey. So, this is a good opportunity to treat yourself and your friends to an Emoji Happy Meal. Celebrate Togetherness!
Giveaway Alert
And here is a chance to win free Emoji Movie toys! Participate in the McDonald's Blog Happy Meal Toys Giveaway and just tell us which is your favourite emoji and why in less than 100 words. Leave your answers in the comments section. Winners will be announced on 22 August. All the best!
For terms and conditions, click here.