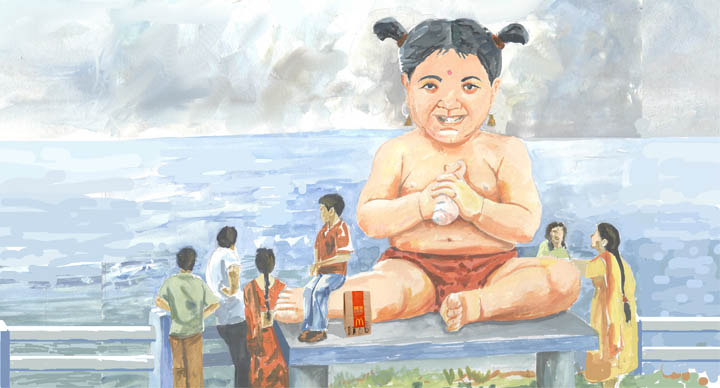 Vizag, 'The Jewel of the East Coast', a tourist spot with hills and beaches, a smart city in the making, now has its first McDonald's restaurant.
In response to a blog that announced the news, people's reaction was as expected: 88% of the people rated themselves as "Happy"; no one was "Sad", of course, 4% were "Excited", and 2% said they were "Amused".
Indeed, ever since McDonald's had arrived in neighboring Vijayawada and Nellore, Vizag has been waiting with bated breath. Now, it no longer has to delay tasting McDonald's spread of delicious food and drinks – from burgers and fries to coke floats and McFlurrys. With Happy Price Combos in place, customers can pick and choose their favourite combination of food as well.
Sprawling across a 3000 square feet space, the restaurant can seat 75 people, with a separate party-zone for kids too.
McCafé Makes An Entry Too
Vizag doesn't only have a McDonald's now, but a McCafé as well. The brand's speciality coffee outlet offers a range of premium coffee – from cappuccino to iced mocha, latte to frappe. The coffee is made of pure Arabica beans and there are options of shakes and iced tea as well.
This restaurant at Vizag marks McDonald's India (West & South) franchise's 36th city and 103rd restaurant in South India.