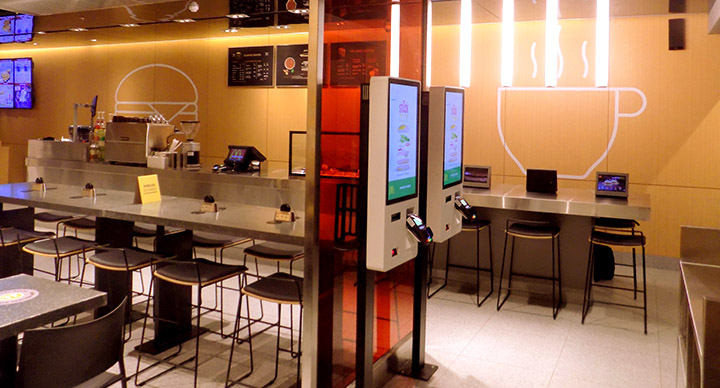 The moment you enter McDonald's, Nariman Point outlet, you see four self-ordering kiosks instead of the regular counters. In fact, you realize you have to look around a bit to spot the counters. One look at the inside of the restaurant and you see different lights, open plywood and metallic seating arrangements and soft walls with softer sketches of food. You are actually at a McDonald's 'Experience of the Future' (EOTF) restaurant, a concept that could be experienced only in a few foreign countries till last year.
Things work a little differently here. Placing an order is easy. The screen will ask you to click to start, post which you can choose your burgers, drinks and side dishes. You can even select your bun, cheese slice and sauces. You can pay using your phone or at the counter inside the restaurant.
There are new additions to the menu, including farm-fresh salads and whole-wheat wraps. While your order is getting ready, you can take a seat and play! There are tablets stationed at various tables where you can play as many games as you want. Not just that, the restaurant has air chargers which you can use to charge your phones with.
If you happen to use the washroom, you will see the sustainable smart handwash systems that will help save about 4 lakh litres of water a year. The restaurant also uses power-saving LED lighting, and reusable cups and bio-degradable cutlery.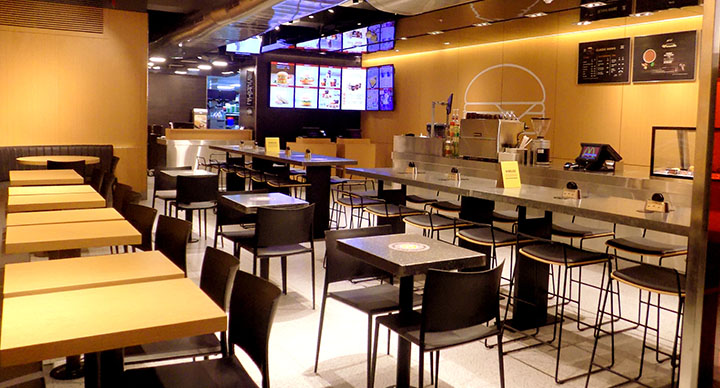 Right now, there are two EOTF restaurants in Mumbai, but McDonald's plans to increase this number in future. "This is the next phase of brand transformation for McDonalds in India. We are launching our EOTF outlets in Mumbai first, and will take this to other cities over the next 2-3 years. In the next 1.5 years, we could open about 5-10 outlets in Mumbai," Amit Jatia, vice-chairman, Westlife Development, says.