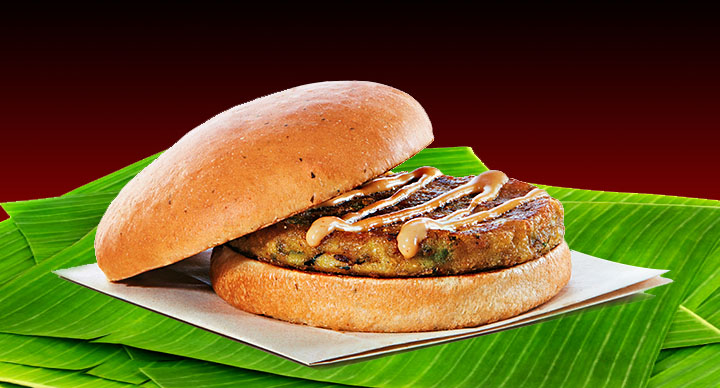 Fusion Food is the trend today. And, why not, when distances have evaporated and immense curiosity exists about diverse cultures. With cuisine and tastes forming a large part of this fascination, chefs are disrupting classic recipes to create cuisine that is a mix of polar opposites. Thus, Fusion Food is about clever blending of eastern spices with western ingredients when it comes to the global scenario, and about mixing Northern with the Southern when it comes to India. Finally, there is the mixing of the Continental with the Oriental.
So, what you have is a very exciting spread! The more exotic, the better! In fact, ethnic fusion is a major trend for 2017. Even as little as five years ago, it was about authentic cuisine, but today, chefs are not afraid to take the best parts of Asian cuisine and mix it with say, Italian cuisine. So, the inspiration is, clearly, ethnic food from anywhere rather than 100 per cent ethnic from one place.
Now, the arrival of the Dosa Masala Brioche has spurred just the kind of excitement one would expect from a cross-cultural dish. Reminiscent of the flavours and aromas of the Masala Dosa, the popular South Indian dish, the Dosa Masala Brioche consists of a mild, turmeric-spiced mashed potato filling, topped with fresh peas, fried and placed inside a soft French bun (the brioche), with a slightly spicy molagapodi chutney mayo. Its green peas, jeera, dal, mustard, onion and curry leaves together create as authentic a taste as one would like.
The Dosa Masala Brioche has been initially launched in Mumbai, the city that never sleeps and is known for its early risers and office-goers. It's all about "breakfast convenience on the go", according to Amit Jatia, Vice-Chairman, Westlife Development.
Since 13th January 2017, the new dish is available at 44 McDonald's outlets in Mumbai. It is also available through McDelivery and Takeaway kiosks. After Mumbai, the Dosa Masala Brioche will be available in other cities and towns of western and southern India.
On the genesis of the launch of this new meal, Jatia shared, "We continue to look at inspiration from Indian cuisine and bring it in McDonald's format, which gives you flavours from the west with the familiarity of Indian."
The Dosa Masala Brioche, priced at Rs 42, is available from 7 AM to 11 AM at McDonald's outlets across Mumbai.
As the saying goes, the proof of the pudding is in the eating. So, Breakfast at McDonald's, anyone?