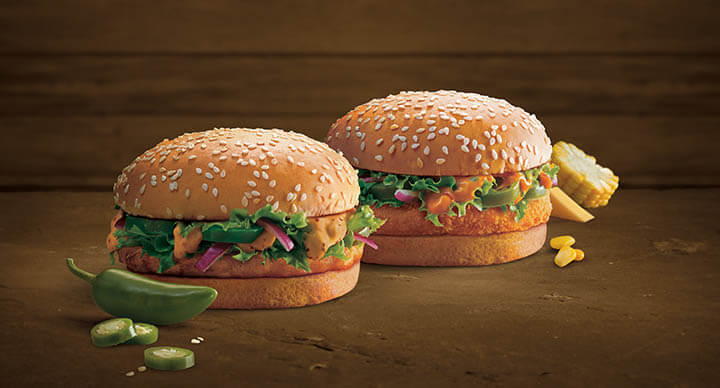 Good things come in small packages. McDonald's India (West & South), having tasted success with its Maharaja Mac Veg and Maharaja Mac Chicken burgers, which were desi variants of the internationally famous Big Mac burgers, has now launched the two hot-selling items in "Junior" avatars.
The Chicken Maharaja Mac has a delicious, grilled, chicken double patty, enveloped in rich habanero sauce. The Veg Maharaja Mac, on the other hand, has a delicious crusty cheese and corn double patty, enveloped in rich cocktail sauce.
The Maharaja Mac burgers are quintessentially social, and are, therefore, called Social Burgers. Both the chicken and vegetarian versions are huge, and hence, are perfect meals to have over conversations.
But realizing that there were customers who were keen to have the Maharaja Mac burgers, but couldn't eat them in their entirety, McDonald's has come up with the junior versions, in the form of the Junior Maharaja Mac Veg burger and the Junior Maharaja Mac Chicken burger. This means that if you are in a mood to have your favourite burger with smoked chicken patty, you now have two options – the double-patty Maharaja Mac or the single-patty Junior Maharaja Mac.
So, next time you visit your favourite McDonald's restaurant, you can choose a Mac of your liking. Because there's a Mac for every celebration, big or small.