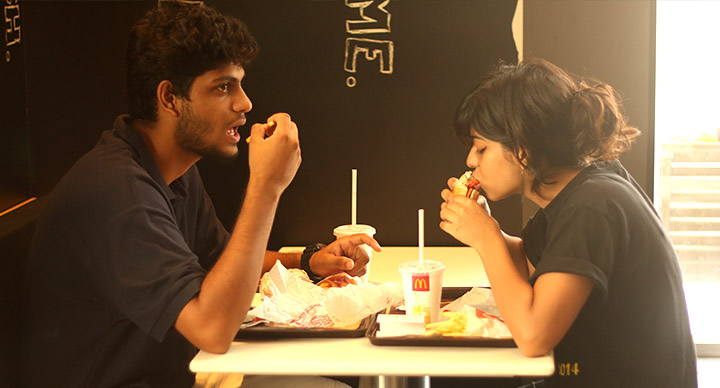 McDonald's India recently touched its 20-year milestone. Hardcastle Restaurants – the company which operates the franchise in West & South India – has plans to make a huge investment of Rs 500-Rs 700 crore over the next 5-7 years so as to take the business to another level.
Smita Jatia, Managing Director, Hardcastle Restaurants, shared in an interview that the company had grown by 15 per cent in the quarter ending September 30, 2016, compared to an industry growth of 11 per cent.
"We will invest Rs 500-Rs 700 crore, spread over five to seven years, in the Western and Southern regions," she added.
A major contributor to the growth was the restaurant's signature coffee outlet, McCafé. Smita said McCafé generated better profitability and margins. She recalled how the signature coffee brand had been tested first in Mumbai. Seeing its success, the company had expanded it across other metros in the West & South regions, including Chennai. The Chennai outlets were the 94th and 95th outlets in the 245 restaurants owned by the franchise, she added.
"In three years, we have expanded our McCafé network across 95 restaurants in 12 cities. Our business goal is to double the McCafé footprint in the next 12-18 months," she said. Each McCafé outlet attracts investments of Rs 18 – Rs 20 lakh and generates better profitability and margins, she added.
Demonetization too had very little impact on the business, with footfalls in malls remaining the same as customers paid either through cards or e-wallets, she added.
In another interview earlier this year, Amit Jatia, Vice Chairman, Westlife Enterprises, a master franchisee for McDonald's, said McDonald's (West & South) India had plans to double its outlets to another 250 restaurants by the year 2020.
McDonald's India (West & South)'s growth trajectory included turning around a slump in sales by altering its menu. For example, it redesigned its Maharaja Mac, despite its status as a best-seller, by switching to smoked chicken patties and adding jalapeños and habanero sauce. It also launched a vegetarian version, using corn and cheese patties.
"Everyone needs to reinvent to stay relevant," says Amit. "Even though the market is tough, you can still do things that can get you ahead."