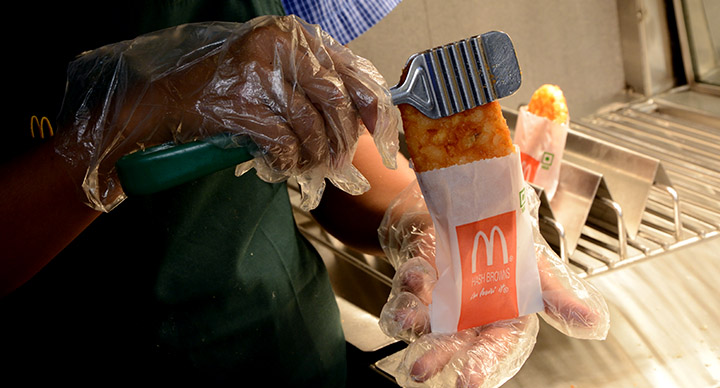 When McDonald's launched its Breakfast Menu in 2010, one dish that immediately caught the fancy of customers – amongst the many other interesting creations on the menu – were the Hash Browns.
Served as a single piece in a small envelope, the Hash Brown drove home the point that all good things come in small packages. They were crispy and toasty on the outside, yet surprisingly fluffy on the inside.
One bite, and you were smitten. You could almost not wait for it to be morning to dash to your nearest McDonald's by 8 AM when breakfast was served. On a breakfast tray with your warm Veg McMuffin and piping hot coffee, sat a crispy, hot, golden hash brown, and it was the first thing you decided to eat!
The Hash Brown was a Potato Feast beyond imagination, although McDonald's French Fries were not far behind.
So, what makes them so crispy and soft at the same time? The answer lies in the best quality process-grade potatoes that are used to make these Hash Browns.
From farms to the restaurants, McDonald's India makes sure it sources only the best potatoes. The brand has pioneered a cold chain management system wherein the freshness, crispness and nutritional value of vegetables and processed products are retained. The result: Hash Browns that are crispy and toasty on the outside, with fluffy soft potatoes on the inside.