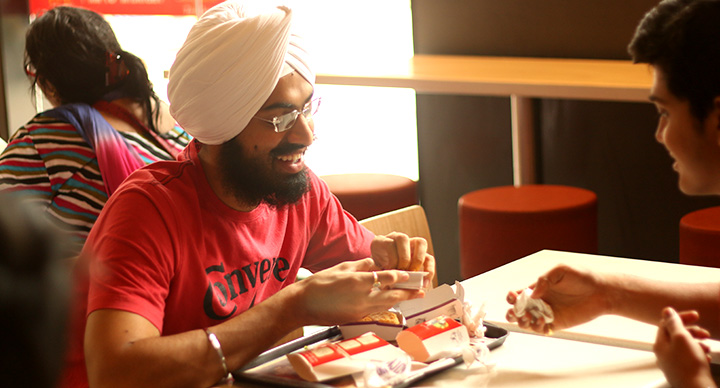 There's a saying that though good deeds might seem invisible, they leave an imprint on others' hearts. If you do good/well to someone, you will see gratitude in their eyes.
An example of this occurred at a McDonald's restaurant on the Mumbai-Kolhapur highway, when a customer who had arrived for lunch, dropped his wallet containing a little over 2000 INR. However, he only realised his mistake after he had had lunch.
Noticing that the customer was searching for his wallet, the security guard assured him quickly that his wallet had been found and deposited with the restaurant manager.
To express his gratitude, he wrote McDonald's a letter. Here it is:
"Sir,
Today, I went to McDonald's Kolhapur, on the National Highway, for lunch. When I parked my car, something fell down from my pocket.
I went out with my friend for about 45 minutes. After coming back, I took a meal at McDonald's. It was then that I realised that cash of around Rs 2300 was missing.
I went near my car and began searching for the cash.
Then, the security person of the shift approached me to inform that he found the cash and handed it over to the Shift Manager, Ms Nelson. She had been searching for the owner of the car for quite some time.
I wish to appreciate the (value) system developed by your team. The cash was not so big but I liked the loyalty of the security officer and your team.
With Best Wishes,
Vinayak Jadhav
Indeed, in the words of Bill Vaughan, "Our lives are fed by kind words and gracious behaviour".