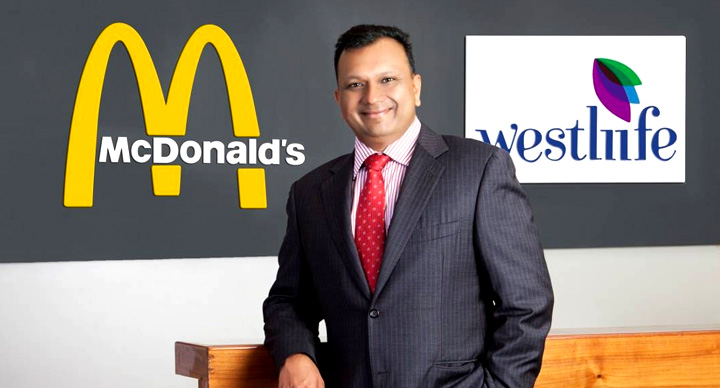 McDonald's India (West & South) has just reached the 20-year milestone. Amit Jatia, Vice Chairman, Westlife Development Limited and owner of the McDonald's franchise for West and South India, sums up the journey as one where the restaurant had to think global, but be local.
Yet, he says, the going wasn't all that easy as the company had to keep the international chain relevant to a global visitor yet hold a lot of appeal to a local customer.
The very first challenge faced by the company, according to Jatia, had to do with the supply chain. There was no cold chain. "We took every component of the burger and created backward links all the way to the farm," he says.
Then there was the challenge of altering the ingredients of the international McDonald's burger to exclude beef and pork in respect of the religious sentiments in the country. To achieve this, as much as 90 per cent of the menu had to be reinvented and separate kitchens had to be created for preparing the vegetarian and non-vegetarian dishes.
The Taste Of Success
Jatia shares: "We decided to set the price, not keeping the cost structure in mind, but according to what the customers could pay. We continued opening restaurants while losing money, until people began recognising the burgers and coming into the restaurants. Later, when the frequency of eating out grew, there was tremendous growth in same-store sales."
Now that McDonald's India (West & South) had started tasting success, the franchise could experiment with making interesting changes to its menu in a bid to please its growing clientale. As Jatia puts it, "Our menu has evolved unbelievably in the last 20 years. We have built a solid foundation with our menu and succeeded in building sub-brands like McSpicy and McAloo Tikki. When other burger companies come in, these brands really help to differentiate our offering."
Fast Forward
"We're growing faster than the category," says Jatia proudly. "The industry is growing at 8- 9% and until 2013, our CAGR (Compound Annual Growth Rate) was 35%, maybe even 40%. Over the last five to seven years, it's been 20% plus. The last two years – 2014 and 2015 – have been challenging, but we had 16% growth in the last quarter."
Read the full interview here.