After weeks of excitement and creativity at its peak, the McDonald's Chef Challenge has named two winners – Nikhil  Bhatia from IHM Bangalore and Karuna Banerjee from IHM Mumbai. Nikhil named his burger "Vietyumese" as he says his recipe is inspired from Vietnamese cuisine while Karuna named her burger "Lorraine" as she says her signature Sauerkraut has its roots from a place called Lorraine, France.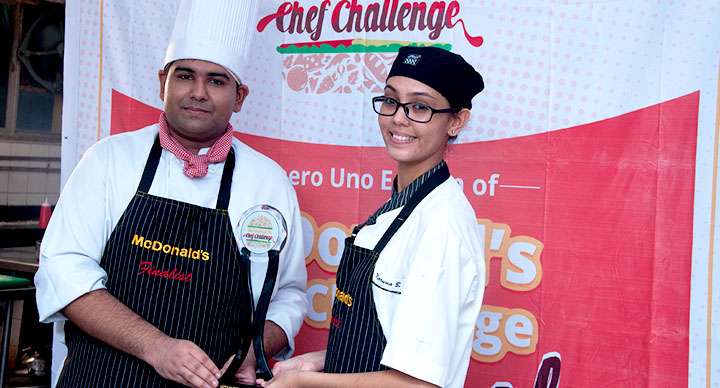 For the Chef Challenge, McDonald's had asked budding chefs from various Institutes of Hotel Management (IHM) – Ahmedabad, Bangalore, Chennai, Mumbai, Goa and Hyderabad – to create their own version of a McDonald's burger. They moved ahead through the initial 'Remix and Remake' Campus Round, which selected one winner from each Institute, to reach the Grand Finale which had six participants.
Just before the Grand Finale, the six finalists got a chance to visit the processing facilities of McDonald's and interact with the Subject Matter experts in the industry which helped them elevate their learning curve exponentially. In the Grand Finale, which was held at IHM Mumbai on 29th September 2016, each of them had made a whole new burger of their own recipes.
For those of you who missed out on the excitement, here's a peek into the winners' experience of the contest.
The winners' recipe stands a chance to be part of McDonald's India menu. Congratulations to IHM Mumbai and IHM Bangalore for taking home the McDonald's Chef Challenge Trophy – 2016.