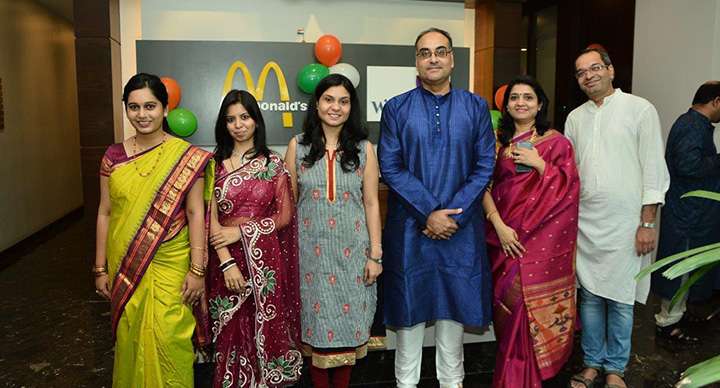 Thanksgiving, a festival that marks the day of safe arrival of the first Europeans in America, has its own flavour at McDonald's India. During the week, starting today, McDonald's employees will celebrate their work life with events every day.
McDonald's India (South & West) headquarters in Mumbai takes on a festive feel. Thanksgiving Week activities begin today, October 17, with McDonald's Fun & Fair. On this day, employees drop their boring formals and don their best, colourful, traditional attire, and compete in fun activities. The day ends with a Chatpata Chaat Party.
On Tuesday, October 18, the celebrations give the phrase "rise and shine" a whole new meaning. Yes, we are talking about having the best breakfast ever, with employees ordering from the latest McDonald's Breakfast range. Then comes a free Tarot Session with a tarot card reader.
Wednesday, October 19, is the day to show off one's culinary skills by bringing some home-cooked traditional food for the McDonald's annual Potluck event. After lunch, one can buy McDonald's and other merchandise to gift near and dear ones. What better way to say thanks than by gifting?
Thursday, October 20, is a day to pledge one's time for the RMHC Charitable Initiative. One can visit the facility between 2 and 4 PM any day. After all, the gift of time outlasts all other gifts, doesn't it? The day ends with a Tapri Chaai party.
Friday, October 21, the Thanksgiving celebrations move from the office to the McDonald's restaurants, to celebrate with the crew who are always on the job with a smile on their face. Restaurant visits to participate in the same are between 2.30 – 6.30 PM. The day also marks the 20th Anniversary of McDonald's in India.