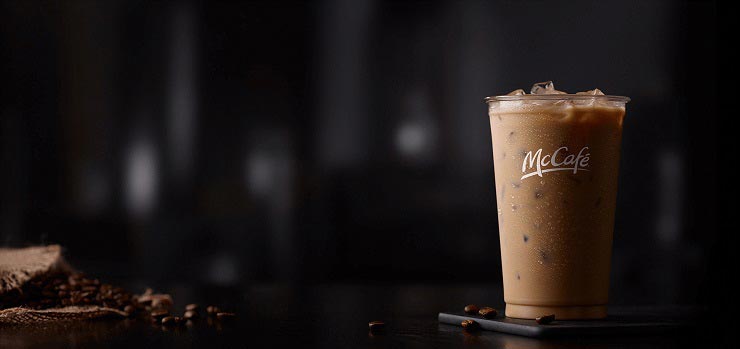 It's been three years since something started brewing at McDonald's…
The restaurant chain launched its first McCafé in Sobo Central Mall, Mumbai in 2013. Since then, McDonald's has come a long way from being the best place to enjoy a burger to one where its customers can enjoy the best coffee as well.
McDonald's was already serving a variety of coffees since 1996. But the concept of having a separate counter with a different look and feel, dedicated entirely to coffee and its sweet accompaniments, happened much later.
With the launch of McCafé, McDonald's – already a favourite place for great food – soon became a favourite place for great coffee as well.
Although India has always been a coffee-loving nation, it wasn't till the last few years when the specialty coffee industry began to develop. With the arrival of various international coffee chains, taking the leap from South Indian filter coffee to a cappuccino, was just a sip away.
Over the years, McCafé has evolved into a place where one can enjoy a range of premium coffees. Having coffee at McCafé makes for a memorable experience, thanks to the full-bodied flavour and enticing aroma of 100% fine Arabica beans, which are freshly ground to make each cup, in a state-of-the-art specialty coffee system.
The launch of the McCafé brand was a major step in McDonald's beverage growth strategy and was built on the success of its strongly brewed coffee.
"We see an opportunity to continue expanding our beverage platform and efforts to gain a greater share of the very sizeable Indian beverage market," Amit Jatia, Vice-Chairman, Westlife Development, the master franchise for McDonald's in South and West India, had said at the time of launching the first McCafé.
Today, there are McCafés in Gujarat, Karnataka and Maharashtra. Before McCafé, McDonald's restaurants had a limited beverage menu.
Over time, McCafé has come up with an extensive menu of premium quality beverages such as cappuccino, latte, macchiato and espresso. McCafé has also taken many innovative steps to offer something new to its guests. For example, last year, it organised a 'Chocolate Festival', in which it introduced a suite of premium, dark, hot chocolate beverages, thereby possessing a composite chocolate portfolio which no one had in the industry.
Not just that, McCafé also launched real-fruit MahaSmoothies, that could be shared. The idea was to create beverages that would bring people closer. The latest launch, the Share Shakes, have also been created with the same philosophy of sharing good food.