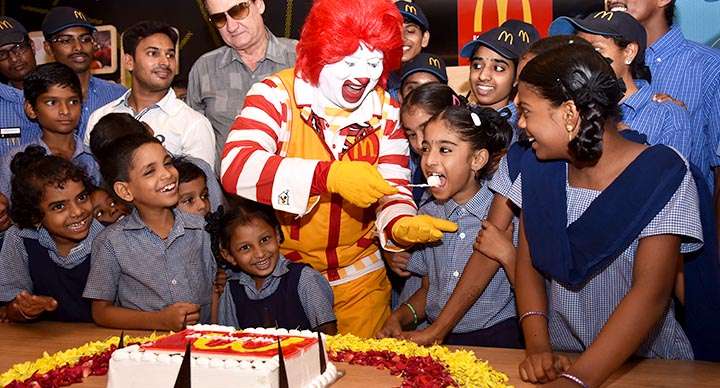 McDonald's has arrived in Vijayawada, a city dubbed as the business capital of Andhra Pradesh. If there's something the people of Vijayawada love to do more than striking business deals or getting a new degree, it's eating out.
Ask any Vijayawada local why they are so obsessed with food and pat will come the reply: "When the city has so much to offer, how can we resist?" They love their hot, spicy and tangy Andhra cuisine – from pulihara, tamarind rice spiced with chillies and accompanied by pickles, to pessaratu, a dosa made using yellow lentils.
Now, with the arrival of McDonald's in the city, the people of Vijayawada can look forward to enjoying international cuisine that's as hot and spicy as they like it.
At McDonald's, vegetarians can enjoy the Vegetarian Maharaja Mac, McSpicy Paneer, McSpicy Paneer Supreme and Big Spicy Paneer Wrap. For non-vegetarians, there is Chicken Maharaja Mac, McSpicy Chicken, McSpicy Chicken Supreme, Double McSpicy Chicken and Big Spicy Chicken Wrap.
For those still craving something hotter, McDonald's will serve its Extra Ketchup Chilli Sauce, while fish-lovers can gorge on Fillet-o-Fish.