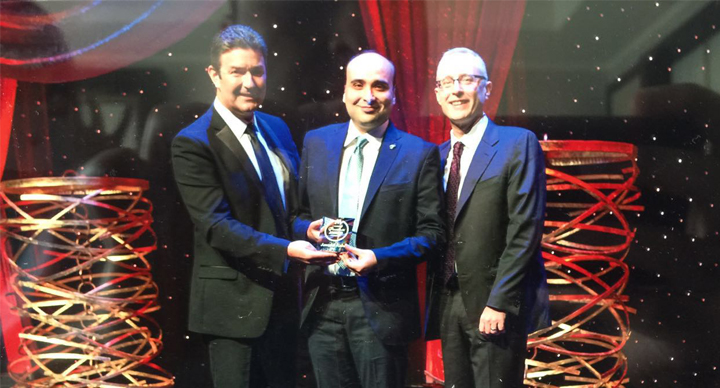 A handful of the almost half-a-million McDonald's employees around the world walk up to the stage to receive the McDonald's President's Award, a recognition of the contribution they have made to the company. Saurabh Kalra, Director, Special Projects and TL&D, McDonald's India (West and South), was the only recipient from India to win the award from amongst the 107 recipients of the 2015 President's Award.
McDonald's Presidents' Award recipients make up for the top 1% of McDonald's employees worldwide. Through the award, the company recognizes the individuals who every day demonstrate their commitment to its guests, people and to the values and mission of the Golden Arches.
Saurabh has been working at McDonald's for the last 14 years. He led the launch of the McCafé brand in India in 2013 and grew its footprint quickly. In a period of just 30 months, the number of McCafé across West and South India ramped up to 89 (as of June 30, 2016).
McCafé plays an important role in McDonald's beverage growth strategy, allowing it to reach out to a larger consumer base. In India, the organized café market is pegged at $230 million and is likely to touch $410 million by 2017, growing at 13-14% Y-o-Y over next 5 years. Hence there is significant potential to grow the McCafé brand. McCafé has been a key driver in optimizing the use of McDonald's restaurants at all hours of operation thereby adding value to the customers' experience.
"I congratulate Saurabh for winning the coveted McDonald's President's Award and doing us all proud. McDonald's (West & South) owes it trajectory of fast paced growth to individuals such as Saurabh and his team who have delivered results and met extremely stringent timelines," says Smita Jatia, Managing Director, Hardcastle Restaurants, the master franchisee of McDonald's in West & South India.