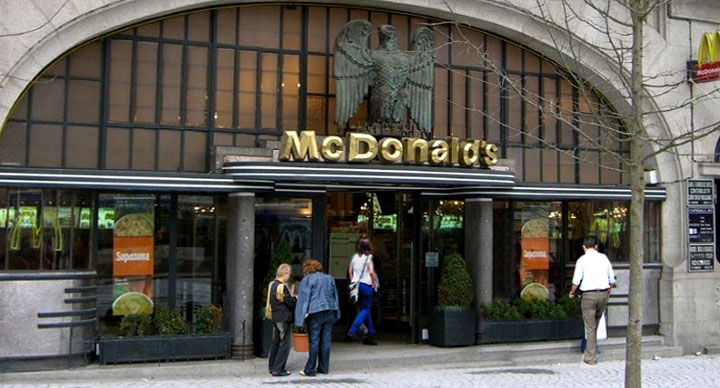 In Porto, Portugal, a McDonald's restaurant is located in a historical building from the 1930s known as the Imperial Cafe. While an eagle statue adorns the gate, the inside has high ceilings, chandeliers and stained glasses, straight out of the Portugal history. There are many such unique and interesting McDonald's locations around the world.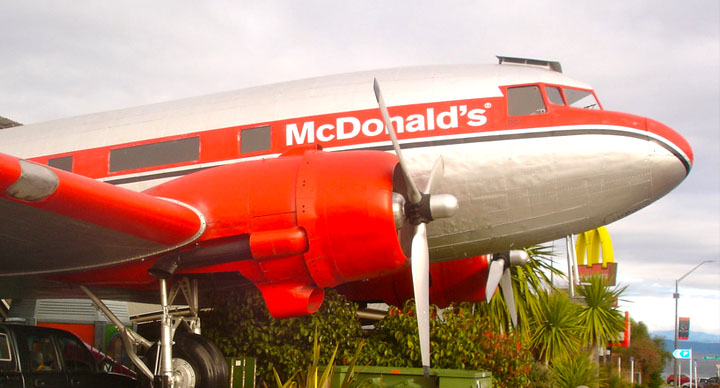 At Taupo, New Zealand for example, guests can order their fries and Georgie Pie in a Douglas DC-3 airplane! The plane, which was decommissioned in 1984, was bought later by McDonald's and the inside was converted into a restaurant.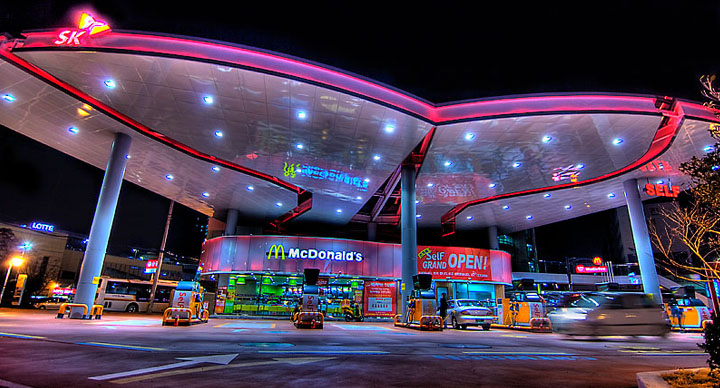 McDonald's Drive Thru in Ulsan, South Korea looks like a retro dream. With bright pinks and neons, and a huge wing like structure, the outlet truly stands out. And as one can see in the picture, there is a gas station outside this outlet which makes this location a unique one.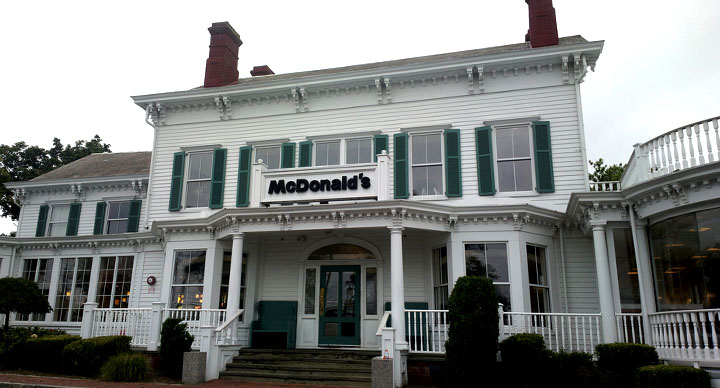 This one is located at a good looking Georgian mansion at about 20 miles outside Manhattan. The white building with old style staircases and a glassed-in veranda seating area makes a sophisticated and grand eating out place. The locals call it a McMansion.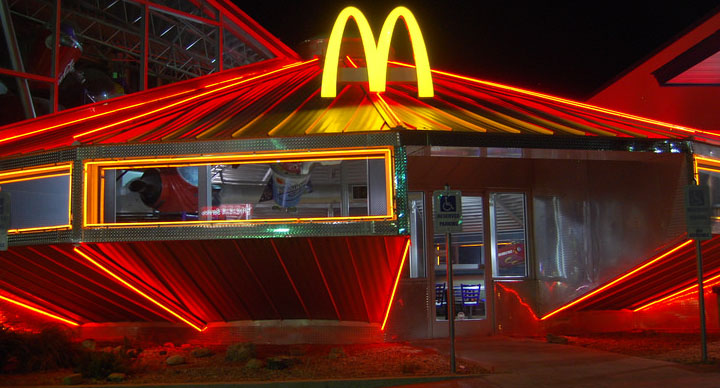 Straight out of a sci-fi movie, McDonald's at Rosewell, New Mexico is an alien themed restaurant. The florescent lights work their magic at night when the outlet looks its UFO best. Even the Ronald McDonald wears a space suit at this outlet and flies above the play area.