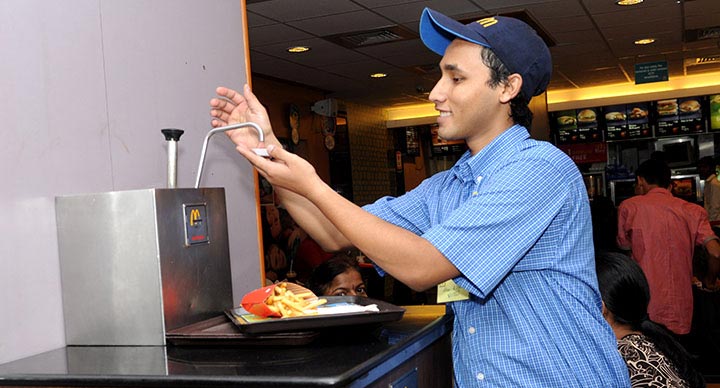 'Put stereotypes to rest and show more respect'- Mike Waite, a McDonald's employee from Edinburgh, made a telling assertion in one of his recent posts that went viral on social media.
"Every person I work with has a story and every person is working hard in what can be a very tough job for their own reasons", says Waite in his posts that garnered a massive 44,000 reactions and over 7000 likes on Facebook.
McDonald's has over 420,000 employees worldwide and is one of the biggest job providing companies in the service sector.
A flexible job with opportunities for growth is what Waite believes McDonald's offers to its employees and therefore it becomes a preferred choice for people like him. Waite is currently saving for college and aspires to carve a niche for himself in the management side of business.
Maintaining that working with McDonald's has benefited him in several ways, Waite wrote, "I work with people I would aspire to be like, who have strengths in areas I wish I had, who have overcome situations I never could. In the past I have known and worked with very rich folks in very high end jobs, and a few of them could never match the resilience and work ethic of some of the current lads/lassies."