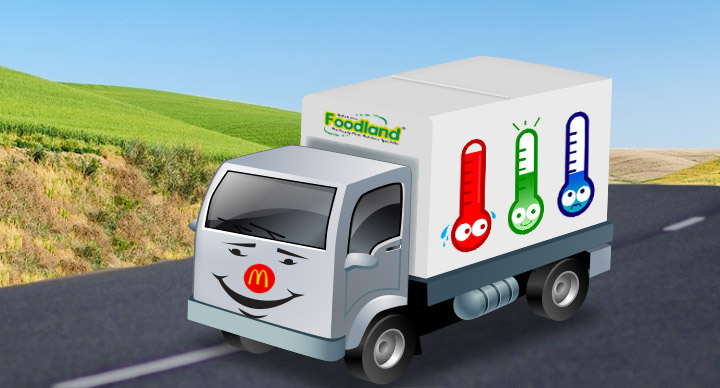 Be it McDonald's world famous crisp fries or their mouth watering burgers, every menu item that is served on your tray, has taken a carefully planned and audited journey (that ensures complete freshness) to the restaurant. There is smart technology behind the art of frozen hard and chilled right.
This didn't happen overnight though. During the early 90's, refrigerated logistics solution did not exist in India. Those were the days when frozen, chilled and dry products were shipped via different vehicles. This not only resulted in higher transportation cost but caused delay in the deliveries of products as well.
In 1997, McDonald's introduced multi-temperature trucks in India. Besides separate compartments for different products, these trucks also had two side doors which could be used to unload products without disturbing the products in the other temperature zones.
Multi-temperature control trucks give a better temperature control of a wide range of products. And at McDonald's, the whole process includes the significant aspect of return logistics as well. The empty bottles and racks are sent back for further processing. Plastic crates are used for buns to ensure their quality.
The advantages of having multi-temperature trucks are not difficult to guess. All kinds of raw products can be delivered at a single time window which means everything from lettuce to patties to buns will be delivered together. Cost saving is also there; against carrying approximately 150 cases per truck, multi-temperature trucks can carry as much as 500 cases.