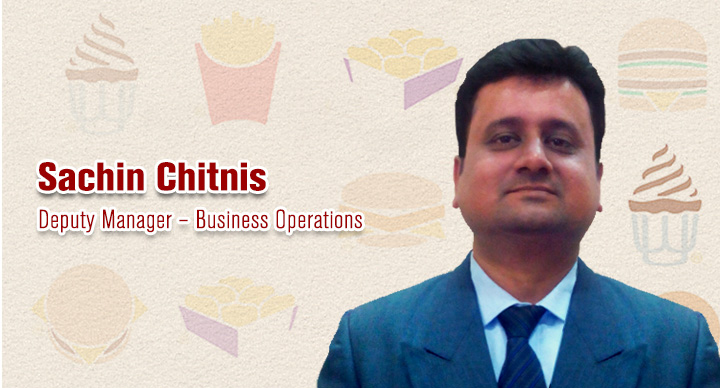 "All our dreams can come true if we have the courage to pursue them." –Walt Disney.
Ten years back, Sachin Chitnis joined McDonald's as a Trainee Floor Manager with an ambition to do a lot more than that. And boy, did he succeed! From a Trainee Floor Manager, to an Assistant Manager, to finally a Deputy Manager – Business Operations, Sachin has risen up the ladder at McDonald's.
As a Restaurant Manager, Sachin was able to transform a Baroda store from a negative cash flow to a positive one. He has also won the MDS trophy thrice for his performance. In 2014, he was promoted to Assistant Manager – Business Operations and was able to turn the entire market profitable.
McDonald's has built its people policy around the proposition of ensuring fun, flexibility and future, effective leadership strategy and dedicated training programs. This creates a system that enables employees like Sachin to get opportunities to succeed.
With his latest promotion as a Deputy Manager, Sachin will continue to handle Indore along with Raipur market.