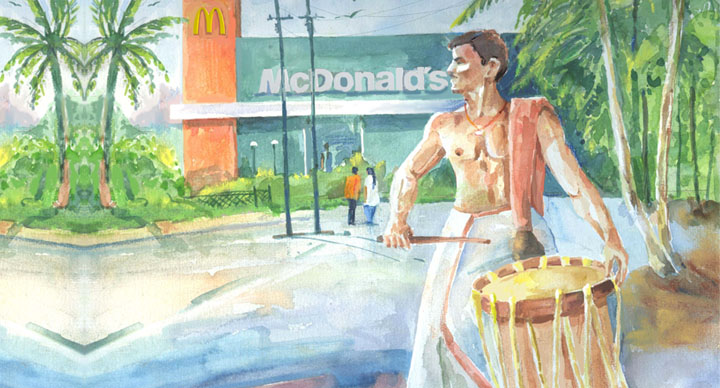 What can you add to a place that has the delectable Kozhikode biryani, coconut gooseberry chutney, seasoned and stir-fried tender jackfruit, creamy rich moru curry and steaming hot pottu? Well, you could add the world's most favourite burgers that people from Kerala love when they travel the world. The explosion of tastes and flavours in this historic trading city has now an addition that adds to the gastronomic spread the city has to offer – McDonald's.
The City of Spices has over the years seen a fusion of many tastes and culinary traditions, flowing in with the Arab traders going back to the 7th century and getting enriched with the entry of European sea-borne merchants from the 15th century.
The influence of Arab cuisine is present as much in Sulaymani (sweet black tea with lemon), with its roots in present day Saudi Arabia and Yemen, to Mandi, a distant cousin of the biryani from Yemeni shores; Alissa, a wheat, meat and cinnamon porridge, 'Aripathiri', a chapati made out of rice flour and Malabar or Thalasserry biryani.
The influence of the world's cultures on the city's food is evident – from flavours and tastes that have migrated with the Portuguese, British, Dutch, French and the Arabs who made the city a home or a stopover over the centuries.
McDonald's is just the latest global citizen that has made its home at the Hilite Mall and added to the gastronomic spread of Kozhikode.