Guy: What would you like to drink, baby?
Girl: Oh, nothing much, sweetie. I'm not thirsty. I'll just have a sip from your smoothie.
And then she swigs more than half the glass of smoothie, and one can imagine the priceless look on the boy's face. Sounds familiar, anyone?
Well, no more of that. The McDonald's Maha Smoothie has come to your rescue! Made for two, the all-new Maha Smoothie has enough to go around for both you and your partner. So how about a romantic date this Valentine's Day over one of the Maha Smoothies?
The Maha Smoothie comes in a maha cup with two straws and has three flavors: mango, mixed berries and passion fruit. And that is not the only good thing about this drink. We give you three reasons why you have to try this big glass of perfection.
It's made for two: A drink made for two is an instant attention grabber; it's practical yet quirky. And what better a time to share a drink with your partner than Valentine's Day? Cheers to that!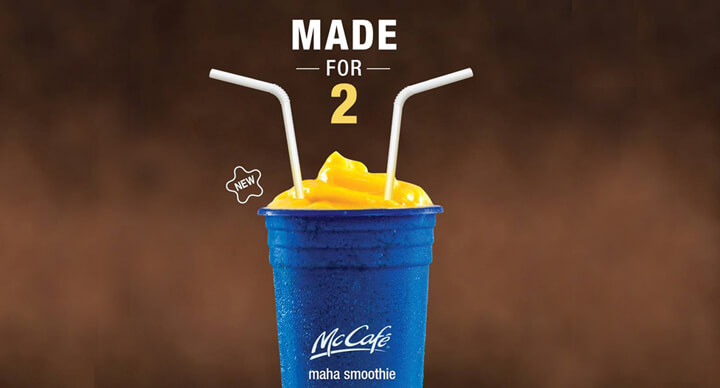 It's Healthy: Packed with mangoes, strawberries and passion fruit, the health benefits of these smoothies are a plus! Strawberries and mangoes are natural aphrodisiac and have been regarded as a sign of love for centuries. Strawberries contain more Vitamin C than any other berry. Mangoes may very well be the king of all fruits with numerous health benefits. Passion fruits are a rich source of antioxidants.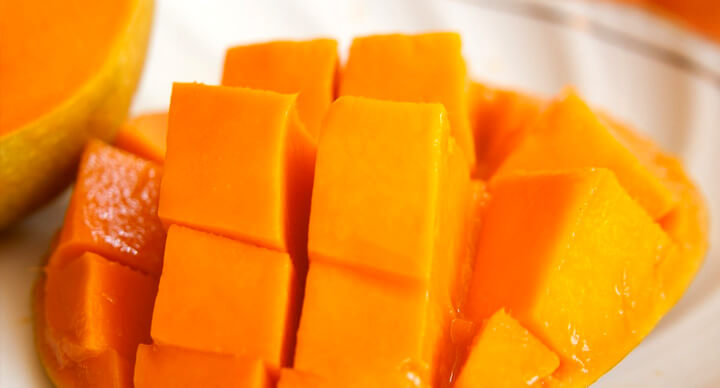 It's Economical: Priced at Rs. 259 (excluding taxes), the Maha Smoothie for two people is a bargain you wouldn't want to miss. Where else will you find a drink for two at such an economical price on Valentine's Day? Enjoy!