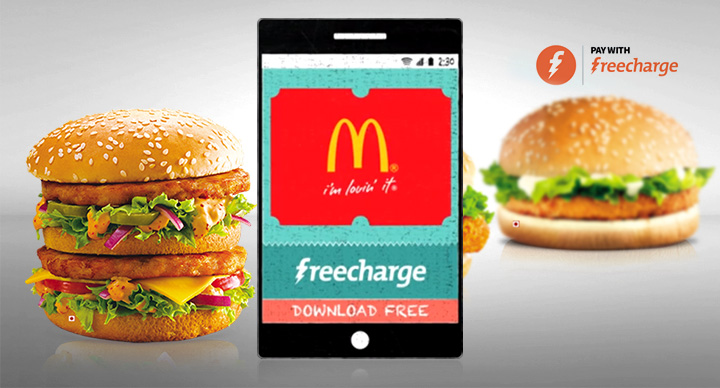 It's safe, it's fast, and it's here. The online payment portals of today are a far cry from the conventional, cumbersome payment options of the past.
Westlife Development, owner of the Master Franchisee of brand McDonald's west and south India has now partnered with FreeCharge, a digital payments platform, which means you will now be able to make swift (as less as 10 seconds!) and safe payments while ordering your favourite burger.
Also, you can order both online and offline using the digital payment wallet. Don't have an internet connection on your phone, don't worry. An On-the-Go Pin authentication method will take care of the payment process.
"We are completely obsessed about a great customer experience and the payments piece is an important part of this experience. We constantly aim to deliver customer experience tailored to meet their needs, and customers require an easy and convenient way to operate anytime, anywhere. FreeCharge Wallet allows us to harness the power of mobile technology to enhance our dine-in experience and helps bridge the gap between our online and in-store consumer interactions," says Ranjit Paliath, Sr. Vice President, Business Operations, McDonald's India – west and south region.
The partnership will cover 216 McDonald's restaurants, spread across 26 cities in India.
Read the full story here.