Everybody has that one movie companion, without whom a cinematic experience is incomplete for them.
It could be a best friend, a tub of popcorn, a batch of Fries, or a large glass of Coke.
Who do you think is a Happy Meal's go-to movie companion?
We believe you already know the answer.
Thanks to our movie tie-ins, we at McDonald's give out movie-inspired toys along with our Happy Meals. That's how you can see your favourite characters come to life. These themed toys are not only for kids building their McDonald's toy sets. They're also for adults who love collecting film memorabilia.
Let's look at 5 of the top McDonald's movie-tie-in toys in India.
Madagascar and Penguins of Madagascar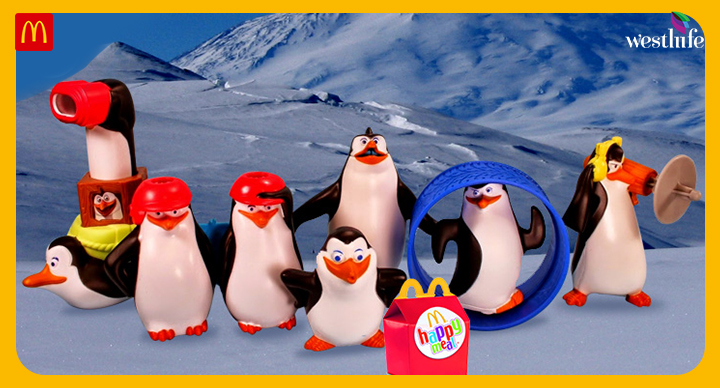 When a few animals left the New York Central Zoo, they came down to McDonald's as some of our best Happy Meal toys ever! The adventures of Alex, Marty, Melman, and Gloria, assisted by the four absconding penguins, fascinated kids and adults alike.
Transformers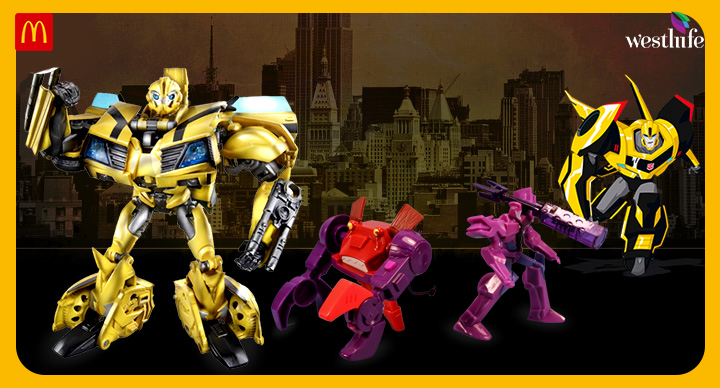 Shape-shifting robots fighting to save Earth captured the audience in their battle. And after every battle, one needs replenishment, which comes in as Happy Meals. People loved the movie and, more than that, taking home the thrill of the battle with our Happy Meal Transformers toys.
Spiderman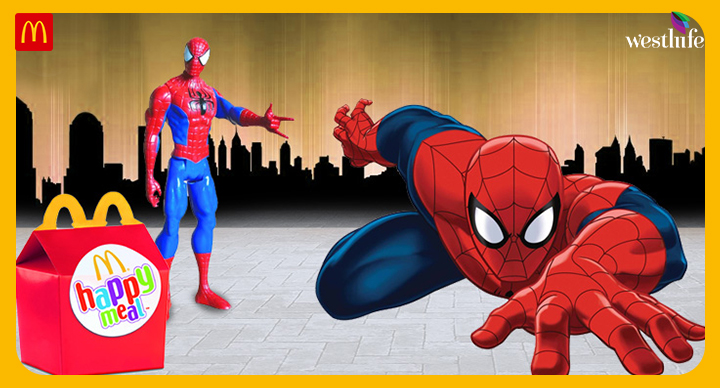 This Marvel superhero cast its web on McDonald's, too. Our Spiderman masks and jumping Spiderman figurines generated a lot of excitement, and fans loved this tribute to their epic hero.
Hotel Transylvania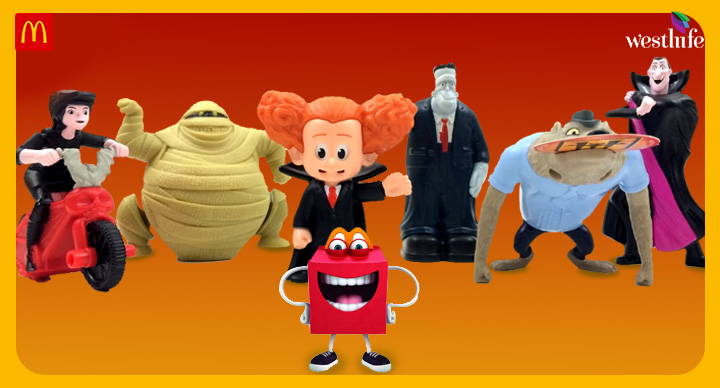 The friendly Dracula who befriends humans was back again at McDonald's. A spooky joyride, the movie entails a 'monster-in-training' boot camp for Drac's son to learn the ways of being a vampire. Fans, too, could create their training programme—not to become a monster, of course, but to have fun with their friends, using the Hotel Transylvania toys that came along with our Happy Meals.
Minions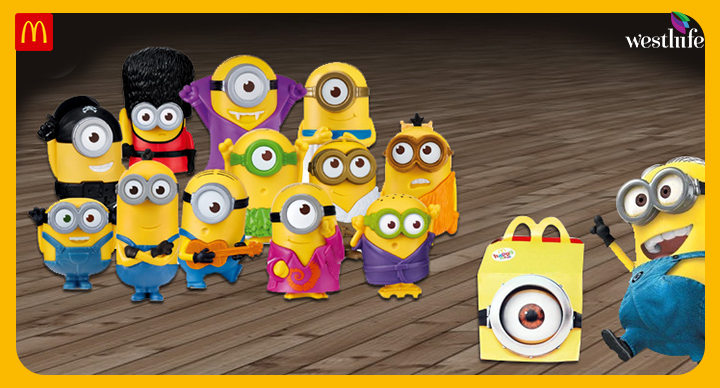 Timed to the Minions' release in 2015, McDonald's collaborated with Universal Studios to bring these yellow Despicable Me pranksters to its restaurants. The Banana McFlurry and 10 collectible toys were the highlights of the tie-in. These rock-star characters have also gained the spotlight as our Happy Meal Toy of the Month for July 2021, each hidden in a special capsule that captures one of their heart-stealing expressions. On that note, how many of these cute collectibles have you added to your McDonald's toy set?
So, you can see how these delightful toys have been unleashing your inner child! Order a Happy Meal at your nearest McDonald's restaurant or on the McDelivery website or app and unbox the 'toyful" surprise that awaits you there!